Global Slowdown Threatens More Layoffs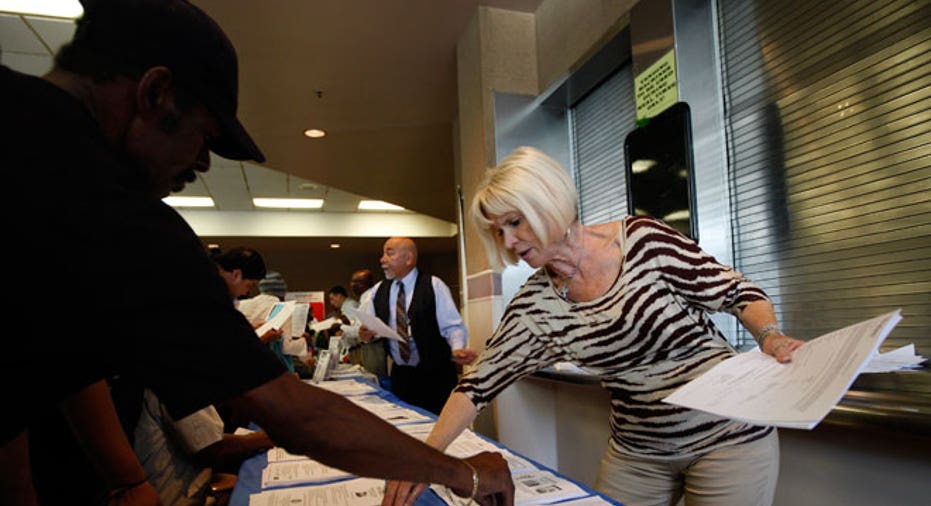 Layoffs announced Tuesday by two large U.S.-based multinational corporations could be a harbinger of things to come unless global demand picks up and the flagging domestic economy gains momentum.
Chemical giant DuPont (NYSE:DD) said in its third-quarter earnings report that it will lay off about 1,500 workers – or about 2% of its global workforce – to offset lower revenues brought about by tepid demand worldwide in the construction and renewable energy sectors.
DuPont's shares were down $4.36, or 8.76%, at $45.40 in midday trading.
Aerospace company United Technologies (NYSE:UTX), also facing lower revenues, said it planned to increase its full-year restructuring budget by 20% to $600 million due to reduced demand for its military equipment. The company didn't say how many jobs might be affected.
The announcements contributed to a broad selloff in stocks Tuesday. The Dow Jones Industrial average was down 218.34, or 1.64%, at 13,127.55 in afternoon trading.
Analysts said Europe's ongoing debt crisis, which has forced harsh austerity measures across much of the continent, has weakened demand for goods across a range of sectors, and that large multinational companies are among the first to feel the brunt.
Peter Cardillo, chief market strategist at Rockwell Global Capital, said he's not surprised that two large    U.S. multinational "are taking a cautious approach."
"Any company with operations abroad has several headwinds working against them," Cardillo said.
First, demand has suffered as the European economy has teetered on the brink of recession for months. And more austerity looms on the horizon as countries such as Spain, Italy and Greece negotiate bailout terms with European fiscal leaders intent on cutting government spending.
Second, U.S. goods have become more expensive to purchase overseas as the dollar has strengthened against the euro and other foreign currencies.
Meanwhile, these same multinational companies are facing an uncertain economic and political landscape in the U.S.
The looming fiscal cliff, with its Draconian budget cuts and significant tax increases, has many companies in a holding pattern to see whether Congress can avert the cutbacks with a last-minute spending compromise.
Meanwhile, the presidential race between President Barack Obama and his Republican challenger Mitt Romney is neck and neck just two weeks ahead of the election.
Given all these reasons analysts fear other large U.S. multinationals might follow DuPont's and United Technologies' leads by announcing layoffs before end of the year. Faced with reduced demand overseas and an uncertain domestic environment, many of these companies could decide to scale back operations rather than expand.
Jobs has been the central theme of the presidential election and layoffs at several more large companies could affect the October jobs report out Nov. 2, just days ahead of the election.
Already several big companies have announced layoffs this earnings season, notably chipmaker Advanced Micro Devices (NYSE:AMD) which said last week it was cutting its 12,000-strong workforce by 15% to offset lower demand as consumer tastes in computers have changed.
Other companies that have also announced layoffs include engine maker Cummins Inc (NYSE:CMI) and higher education firm Apollo Group Inc. (NASDAQ:APOL).
The Federal Reserve has made strengthening U.S. labor markets its primary goal in recent months, announcing in September a plan to bolster the housing market by purchasing $40 billion in U.S. securities each month. The U.S. unemployment rate fell to 7.8% in September, but the drop was attributed largely to workers who have found employment outside traditional labor markets, either through self-employment or part-time jobs.
Many thousands of workers have given up looking altogether and the number of long-term unemployed remains higher in the U.S. than at any time since the Great Depression.