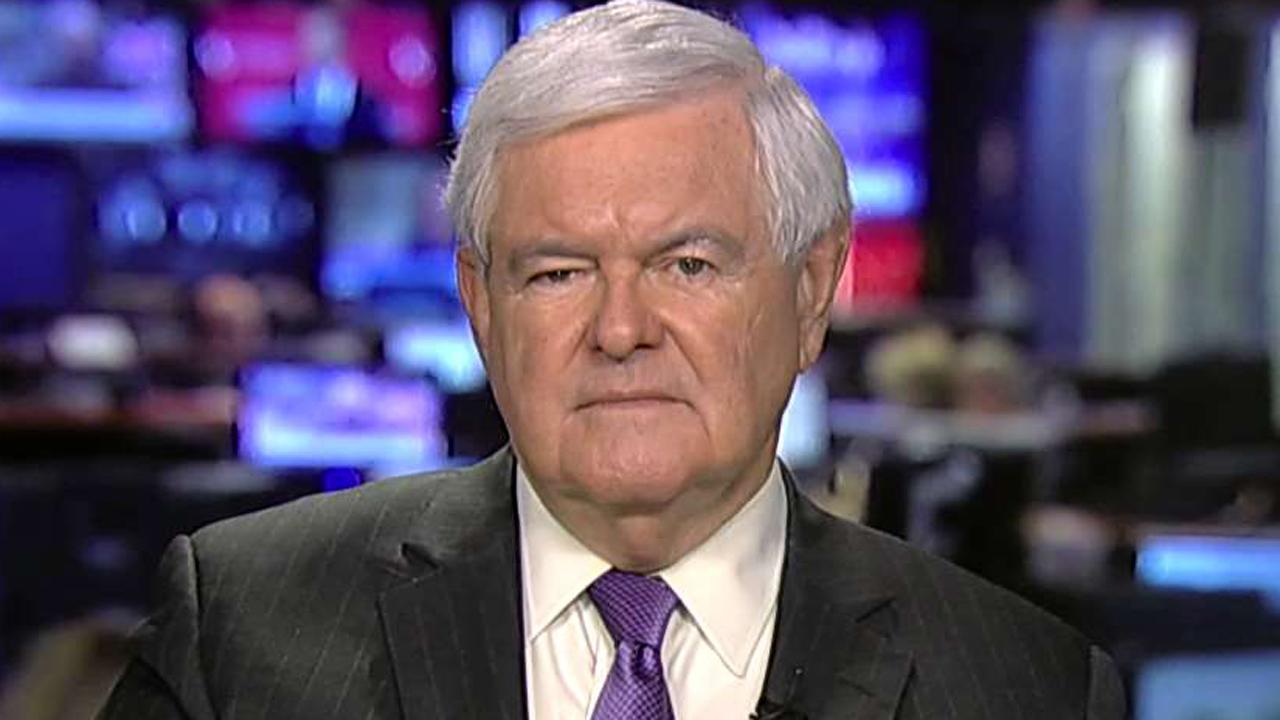 Former House Speaker Newt Gingrich said Sunday Democrats have become increasingly confrontational over the past couple of decades.
"We've seen the Left over the last 20-25 years get more and more and more militant," Gingrich told Maria Bartiromo on "Sunday Morning Futures."
Gingrich said he spoke in front of a group of 300-400 students at the College Republican National Committee Thursday and asked if they felt intimidated on campus because they support the GOP or President Trump.
"One out of every three hands went up," Gingrich said. "There's that much intensity in the country at-large."
Additionally, Gingrich, who served as House Speaker during Bill Clinton's presidency, commented on the state of health care in America, as Republicans are still struggling to complete their goal of repealing and replacing ObamaCare. The House passed the American Health Care Act in May and sent the bill to the Senate for deliberation. However, the Senate has begun to craft its own version of the bill, instead of voting on the House's.
"The Republicans are not focusing enough on the politics of individuals … you don't write the bill and then try to go sell people," Gingrich said.