Germany's Bosch sues South Korea's Mando in U.S. for alleged patent infringements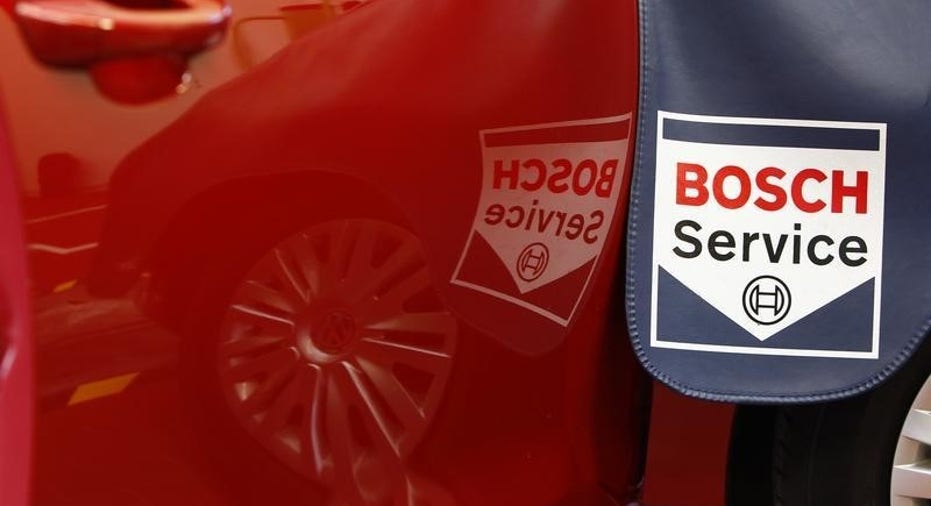 German automotive parts supplier Robert Bosch GmbH has lodged a lawsuit in the United States against South Korean peer Mando Corp <204320.KS> alleging infringement of four of its patents, according to a U.S. court filing.
Shares in Mando tumbled 13 percent on Friday to their lowest levels in more than two months after the suit was filed at United States District Court for the Eastern District of Michigan on Thursday.
The suit claims some brake systems (ABS) and electronic stability control (ESC) products supplied by Mando, South Korea's No.2 auto parts maker after Hyundai Mobis <012330.KS>, breach four of Bosch's patents.
Bosch said it's seeking an disclosed amount of damages and a court order to prohibit Mando from further infringing the patents. "Unless Mando is enjoined from its infringement, Bosch will continue to suffer irreparable harm," the German firm said in the filing.
A spokesman at Mando in Seoul didn't respond to calls from Reuters seeking for comment.
Mando has two U.S. factories, in Alabama and Georgia, catering to demand from Hyundai Motor <005380.KS> and General Motors .
Mando also supplies steering racks for Tesla Motor's Model S vehicles, and is in talks with the U.S. automaker to supply unidentified components to the upcoming Model 3 car, Reuters reported in May.
(Reporting by Hyunjoo Jin; Additional reporting by Yun Hwan Chae; Editing by Kenneth Maxwell)