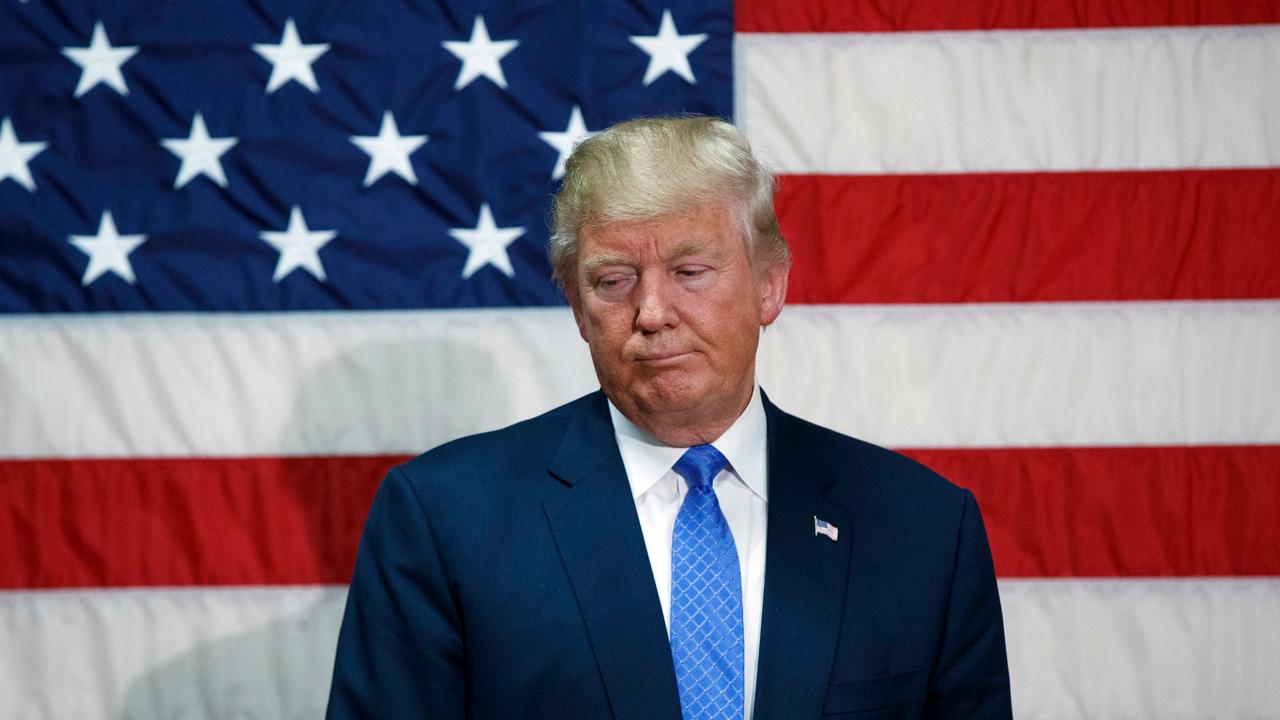 The Washington Free Beacon is admitting that it hired the D.C.-based firm Fusion GPS to conduct opposition research on Republican presidential candidates, including then-presidential candidate Donald Trump.
The Free Beacon sought out the research fall of 2015 through spring of 2016 and removed itself from further funding once the project was picked up by the Hillary Clinton campaign and the Democratic National Committee (DNC).
Editor-in-chief Matthew Continetti and chairman Michael Goldfarb said that the publication obtained the services of Fusion GPS to obtain research on numerous individuals including Republican presidential primary candidates.
"All of the work that Fusion GPS provided to the Free Beacon was based on public sources, and none of the work product that the Free Beacon received appears in the Steele dossier. The Free Beacon had no knowledge of or connection to the Steele dossier, did not pay for the dossier, and never had contact with, knowledge of, or provided payment for any work performed by Christopher Steele," the publication's editor-in-chief and chairman acknowledged in a statement Friday night.
More from FOXBusiness.com
Lt. Col. Tony Shaffer of the London Center for Policy Research told FOX Business' Lou Dobbs that the Washington Free Beacon should have been aware that any research work with foreign entities are restricted through election regulations and U.S. law.
"This was worse than fiction because it was slime. The Washington Free Beacon should have been smarter by the fact that hey you live in this town, these sorts of things happen. But we are talking about pure and concise illegality; it is prohibited both by U.S. law and by election regulations to proscribe higher or otherwise work with foreign entities to do 'research,'" he said.
The retired spy said once the Free Beacon used Fusion GPS, it was just a matter of time for the Russians to figure out that the Democrats would use the same services against GOP candidates.
"The Russians saw the Democrats coming, they set this all up, they knew this would be a poison pill. They set up trip wires on both sides so ultimately no matter who got the information, how it was used, they come out on top and the Democrats were too stupid to both understand it's illegal and too stupid to understand the third or fourth order effects of the damage this would cause," Shaffer said.
The Clinton campaign and the DNC's funding led to the dossier that contained allegations that the Russian government had collected compromising information about Trump and that the Kremlin was engaged in an active effort to assist his presidential campaign.
Shaffer said the intent of the Russians is to cause chaos regardless of who won the 2016 election.
"If Clinton would have won, they would have been able to set up a poison pill or stake for her to use to put in the heart of Donald Trump," he said. "All these things being revealed now would have never been revealed by a Clinton-led justice department."