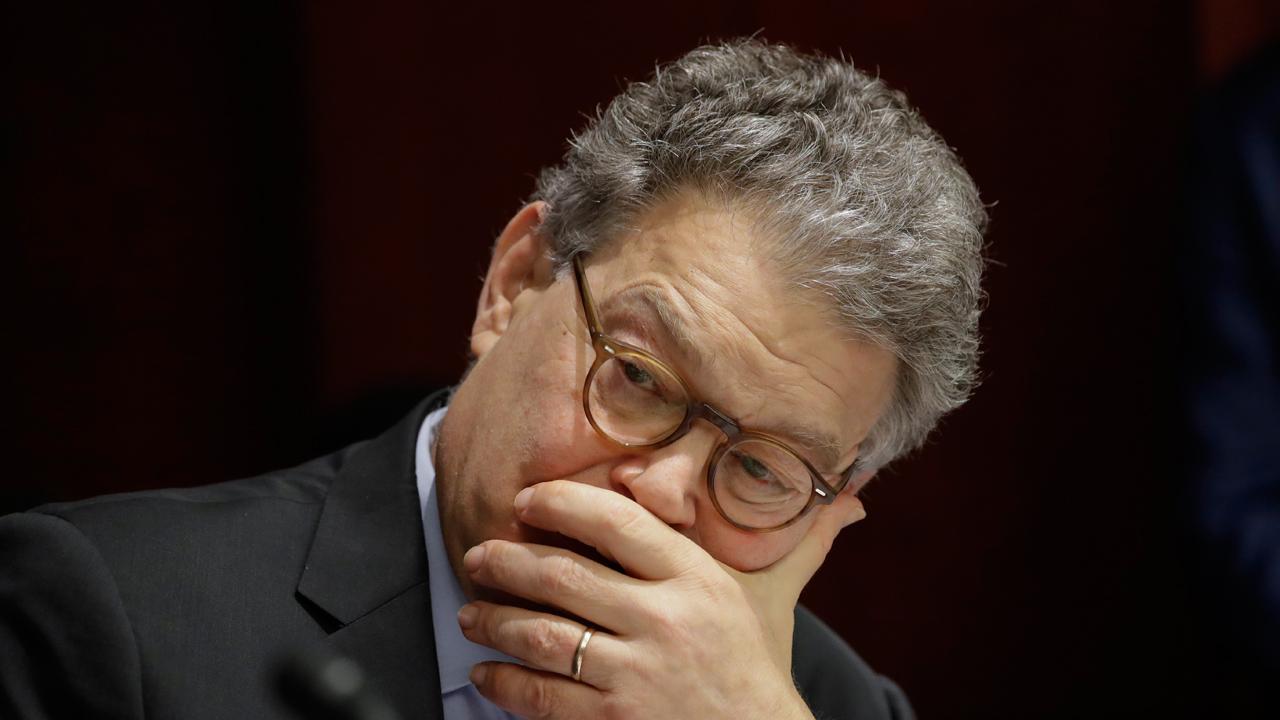 At least 10 female Democratic Senators are calling on Sen. Al Franken (D-Minn.) to resign in wake of multiple sexual misconduct complaints, but according to Judge Andrew Napolitano, it would legally take more than that to get Franken out of the Senate.
"It takes two-thirds, 67 senators, to expel him against his will. But no senator has ever been expelled for behavior in which the senator engaged before the senator was in office," he told FOX Business' Stuart Varney on "Varney & Co."
In order to follow through, Judge Napolitano said the Senate would have to "materially change their rules and procedures."
Judge Napolitano is unsure whether this would ultimately materialize because, in his opinion, it would "opens up a can of worms" for pre-senatorial behavior for the other 99 sitting senators.
"Politically this is catastrophic for a Senator Franken," Judge Napolitano added.