Fox News Poll: National Security is Top Issue for GOP Voters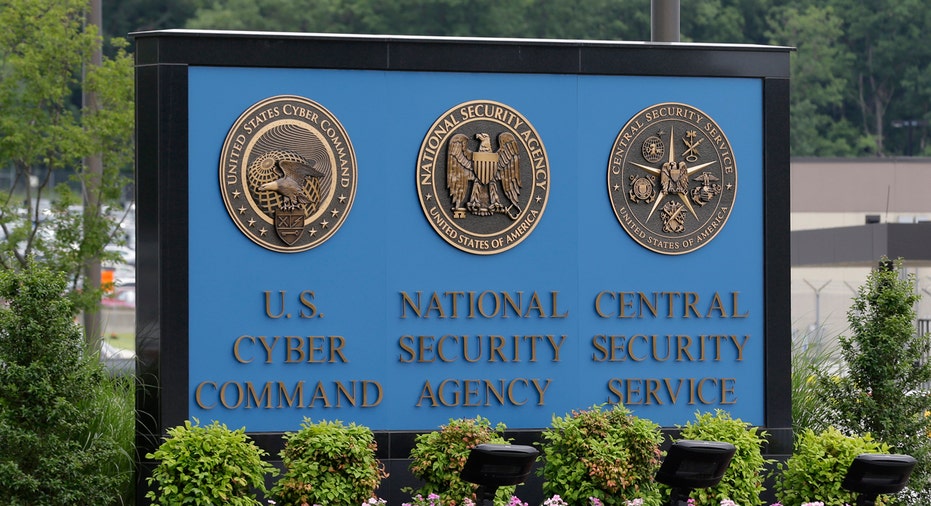 In the aftermath of the terror attacks in Paris and San Bernardino, Republican primary voters are shifting their focus. In a new Fox News poll released Friday, 43% say national security will be the deciding factor when casting their vote for the nomination, while economic issues rank second with 27%.
The last time the survey was taken in November, prior to the attacks, 38% of voters said economic issues were most important compared to national security at 26%.
Here is the breakdown of the Fox News Poll:
Most Important Issue When Deciding Vote
Among GOP Primary Voters
Now    Nov. 2015
National Security       43%     26%
Economic Issues        27%     38%
Immigration Issues     15%     15%
Social Issues              4%       7%
According to the poll, Donald Trump still reigns supreme in the 2016 GOP nomination race. The billionaire businessman is in first place with 35% support among Republican primary voters. Texas Senator Ted Cruz ranks second with 20% and Florida Senator Marco Rubio rounds out the top three at 13%. The rest of the GOP contenders rankings include: retired neurosurgeon Ben Carson with 10%, former Florida Governor Jeb Bush with 4%,  businesswoman Carly Fiorina with 3% and 2% each for New Jersey Governor Chris Christie, Ohio Governor John Kasich and Kentucky Senator Rand Paul. In the last poll taken from December 16-17, 2015, Trump had 39%, Cruz 18%, Rubio 11% and Carson 9%.
Here is the breakdown of the Fox News Poll:
2016 GOP Nominee Preference
Among Republican Primary Voters
Now    Dec. 16-17
Trump              35%     39%
Cruz                20%     18%
Rubio              13%     11%
Carson             10%     9%
Bush                  4%     3%
Fiorina               3%     3%
Christie              2%     3%
Kasich               2%     2%
Paul                   2%     3%
Huckabee          1%     1%
Among self-described "very" conservative voters, Cruz beats out the real-estate mogul with 33%, while Trump is second with 26%. The race is much tighter among white evangelical Christians: 28% support Trump while Cruz garners 26%.
With less than a month away to the Iowa caucus, Senator Ted Cruz continues to hold on to the number one spot with 27% support from likely primary voters in the Hawkeye state. Donald Trump is a close second with 23% and Marco Rubio is third with 15%. There's a minor change from last month's poll when Cruz had 28%, Trump had 26% and Rubio had 13%. The other Republican presidential candidates include: Ben Carson 9% (-1), Jeb Bush 7% (+2) and Rand Paul 5% (no change).
Switching gears to the Democratic side of the 2016 race, Hillary Clinton commands 54% support for the nomination among Democratic primary voters compared to Bernie Sanders at 39%. Martin O'Malley gets 3%.
Here is the breakdown of the Fox News Poll:
2016 Democratic Nominee Preference
Among Democratic Primary Voters
Now    Dec. 16-17
Clinton           54%     56%      
Sanders         39%     34%
O'Malley       3%       2%
While 62% of Democratic primary voters are satisfied with their candidate choices, 38% wish they had other options. That includes 42% of Bernie Sanders supporters polled and 33% of Clinton backers.
The Fox News poll is based on landline and cellphone interviews with 1,006 randomly chosen registered voters nationwide and was conducted under the joint direction of Anderson Robbins Research (D) and Shaw & Company Research (R) from January 4-7, 2016. The poll has a margin error plus or minus three percentage points for all registered voters, and 5 points for the Democratic primary voter sample (360) and 4.5 points for the Republican primary voter sample (423).
FOX Business Network will host its second Republican presidential primary debate on Thursday, January 14 at the North Charleston Coliseum and Performing Arts Center in North Charleston, South Carolina. The debate, which has been sanctioned by the Republican National Committee, will be held two days after the State of the Union address.