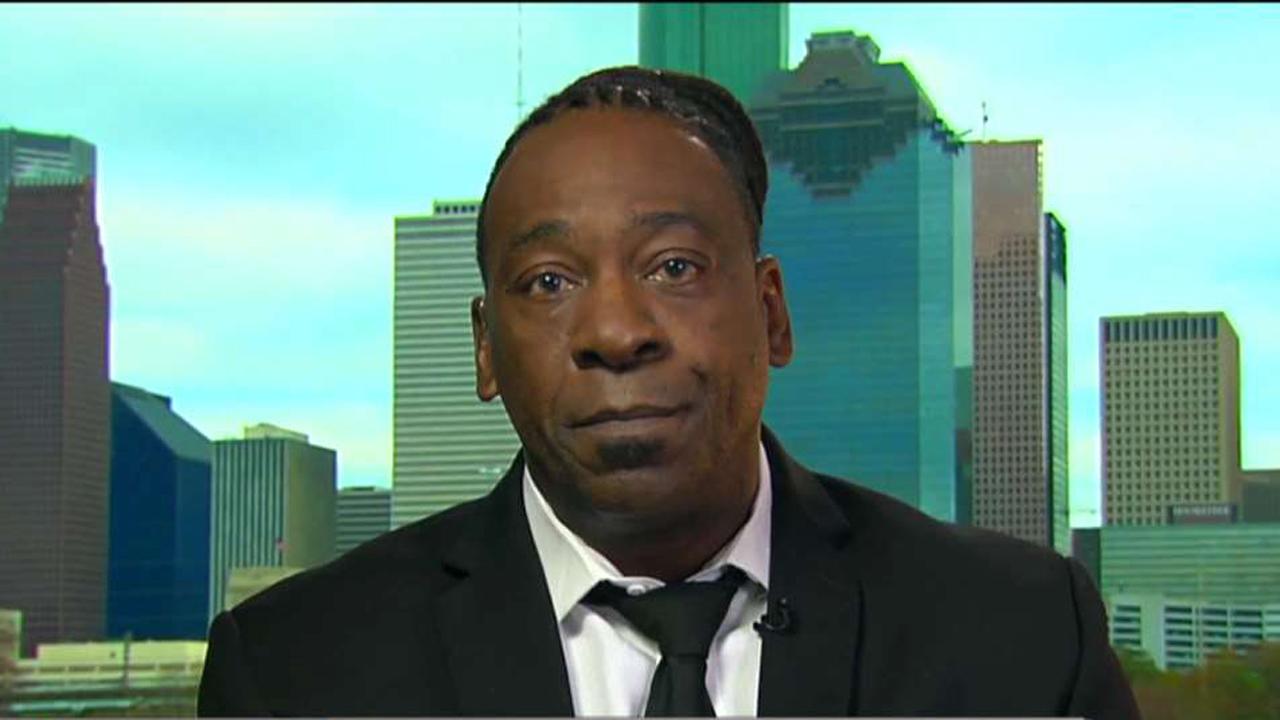 Former WWE Wrestler Booker T. Huffman weighed in on President-elect Donald Trump and spoke about his decision to step into the political ring with a run for mayor of Houston, Texas in 2019.
"I actually met Donald Trump and shook his hand and looked him in the eye and it tells me a lot when you look a person in the eye," Booker T told the FOX Business Network's Neil Cavuto of meeting Trump.
Like Booker T in the wrestling ring, he said he saw Trump as a fighter in the both the business and political world.
"He's a man's man first and foremost, you know, you can't pretty much, you know, put him to the side and expect anything less than a good fight."
When Cavuto asked him about what the political pundits got wrong about Trump's campaign, such as their predictions that Trump was finished after the "Access Hollywood" video was released, Booker T said, "Well, they did, but actually the average every day person actually talks like that at some time."
When Cavuto asked Booker T what his party affiliation was, he responded, "I haven't, you know, declared, affiliated a party or anything like that."
But when Cavuto pressed him on whether he was leaning toward the Republican Party, Booker T said he hadn't committed to a political party because he didn't want to just follow along without doing his due diligence.
More from FOXBusiness.com…
Then he compared declaring a political party to choosing a brand of soda.
"It's almost like Coca-Cola, you go in to sit down for dinner and they ask you what you want and you say give me a Coke.  It's because, you know, that's what your dad drank, that's what your granddad drank."
But Booker T. said he would conduct extensive research before deciding and "will make a decision before 2019."