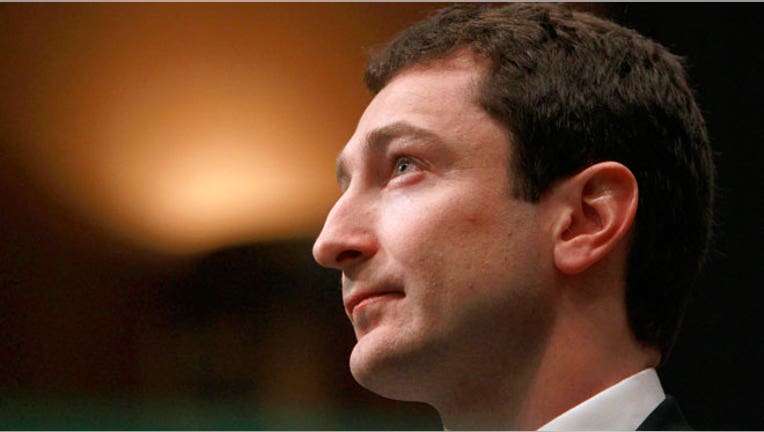 Former Goldman Sachs (GS) bond salesman Fabrice Tourre, the self-described "Fabulous Fab," was found guilty on Thursday of defrauding investors in a rare case of a Wall Street executive facing punishment for charges related to the financial crisis.
The guilty verdict was important to the Securities and Exchange Commission, which brought the civil charges against Tourre in 2010, because the regulatory agency has been widely criticized for going too easy on Wall Street in the wake of the crisis.
Tourre was found liable on six of seven counts filed against him in federal court in Manhattan.
The nine-member jury found that Tourre lied to investors while marketing a complicated investment product called a collateralized debt obligation filled with shaky mortgage loans that Tourre knew would likely tumble in value.
Specifically, the SEC claimed that in 2007 Tourre, then a 28-year-old vice president with Goldman, worked with hedge fund guru John Paulson to create an investment product called Abacus 2007 AC-1 loaded with mortgage-backed securities that both Tourre and Paulson expected to sour.
The jury found that Tourre lied to potential investors when he claimed Paulson was betting that the value of Abacus would rise rather than fall when, in fact, Paulson had bet all along that Abacus would collapse in value as the U.S. housing market collapsed.
Investors eventually lost over $1 billion in the Abacus deal, according to the SEC. Paulson was not charged in the case.
The SEC said in a statement following the verdict: "We are gratified by the jury's verdict finding Mr. Tourre liable for fraud… As shown by this verdict, we proved that Mr. Tourre, as a Goldman Sachs Vice President, put together a complicated financial product that was secretly designed to maximize the likelihood that it would fail, and marketed and sold it to investors without appropriate disclosure."
Goldman Sachs, in a statement, said: "As a firm, we remain focused on being more transparent, more accountable, and more responsive to the needs of our clients."
Goldman avoided a trial in the case by agreeing in 2010 to pay a then-record $550 million to settle the charges.
The jury came to its verdict in its second day of deliberations following a trial that lasted more than two weeks. The judge repeatedly warned attorneys to avoid Wall Street jargon that might confuse the jury.
Tourre was called to testify by attorneys for the SEC as they presented their case, but he did not take the stand in his own defense. In fact, Tourre's defense attorneys called no witnesses. He claimed he never intended to mislead investors.
Tourre could face a fine and a ban from employment in the securities industry.
The case was widely viewed as significant because the government was holding an individual rather than a large, faceless corporation accountable for actions that led to the financial crisis that crippled the global economy and brought on the worst recession in decades.
Tourre became famous partly due to an e-mail he sent to a former girlfriend in which he not only referred to himself as "Fabulous Fab" but also seemingly made light of his role creating investment products at Goldman that were bound to fail once the U.S. housing market collapsed.
"More and more leverage in the system, The whole building is about to collapse anytime now...Only potential survivor, the fabulous Fab ... standing in the middle of all these complex, highly leveraged, exotic trades he created without necessarily understanding all of the implications of those monstruosities!!!" Tourre wrote in arguably the most infamous e-mail in the history of Wall Street.