Forget the Polls: 7-Eleven Already Has the Election Winner
Perk up, it's almost over! After 18 months of contentious election rhetoric, Americans are heading to the polls and casting their ballots for the 45th President of the United States. But even before the final vote is tallied, 7-Eleven already has the (caffeinated) pulse of who voters REALLY want to be Commander-in-Chief.
Kicking off in August and ending today, this election cycle marks the fifth quadrennial 7-Election Presidential Coffee Cup Poll (going back to 2000 Gore/Bush). In each of the previous 7-Elections, a whopping six million cups (ballots) were cast. And boy, do they have a successful track record.
"We've done it every election cycle and the beauty of it is, every election cycle we have actually predicted the winner of the election" Lazaro Rodriguez, a 7-Eleven business consultant, told FOXBusiness.com.
The big difference this year? Instead of just red and blue party cups, there is a third "Speak Up" option. Colored purple, the cups are available whether you are voting for a third party or just want to speak your mind. Customers have been using #7ELECTION to share their over-caffeinated voices on social media.
"They can write in their third own candidate on the cup or write in their own issue on the cup to create discussion" says Rodriguez.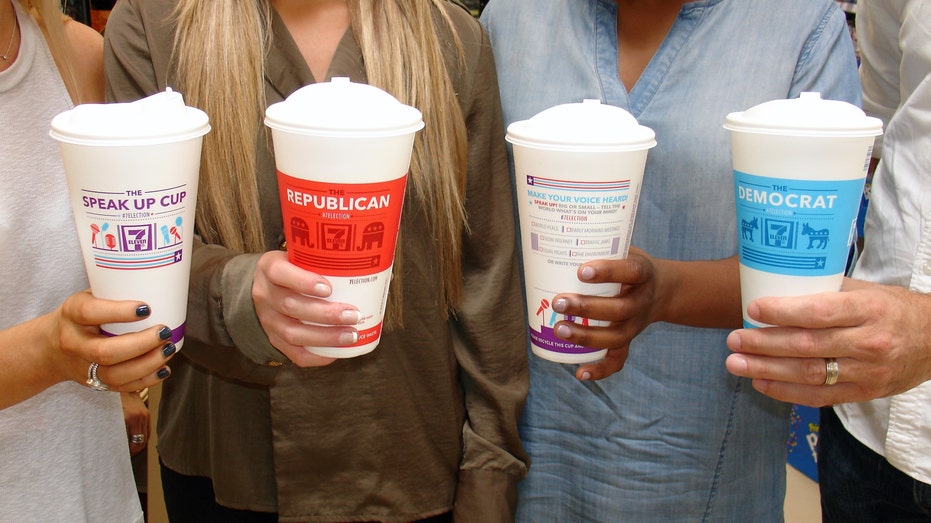 Results were posted daily at 7-Election.com and can even show you which way your hometown 7-Eleven was leaning. So where does America stand today?
"Currently we stand at 31% Democrat, 29% Republican and 40% of the 'Speak Up' cup. So if our predictions are correct, Hllary Clinton should win the White House" says Rodriguez.
Only a few hours to go! Stay tuned in to FOX Business Network and FOXBusiness.com for all of the election results.