Ford F-150 pickup trucks gain in fuel efficiency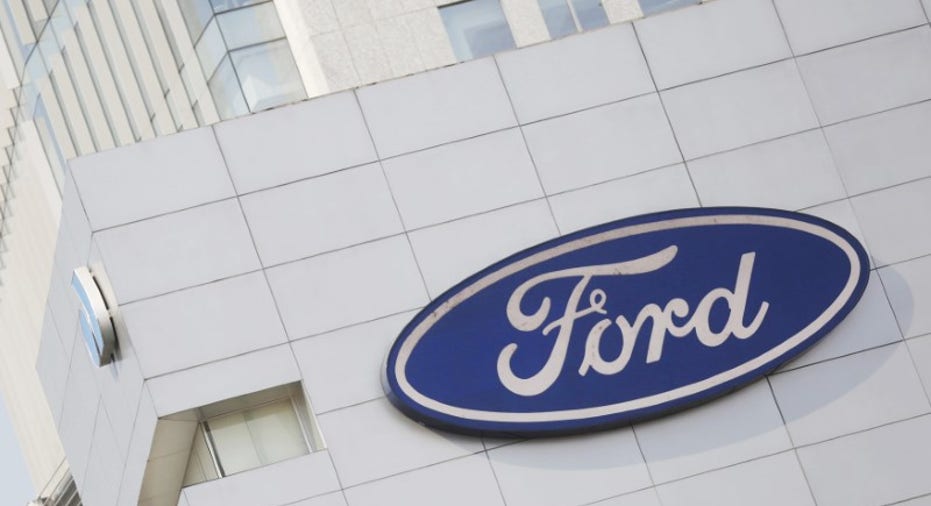 Ford Motor Co said on Wednesday new 2017 models of its best-selling F-150 pickup truck will improve fuel efficiency by 11 percent for four-wheel drive versions which use a 10-speed transmission jointly developed with rival General Motors Co .
The best-selling vehicle in North America since the mid-1970s, the F-150 four-wheel drive versions with 3.5-liter "EcoBoost" turbo-charged engines will achieve an average 20 miles per gallon, up from 18 mpg from current versions.
F-150 fuel economy ratings compare favorably, albeit only slightly better, than V8 gasoline pickup trucks the company targets by rivals GM and Fiat Chrysler Automobiles . But Ford probably will not widen its sales lead on this factor alone, one analyst said.
"This engine is going in a truck that for the most part will eclipse $40,000 and with gas in the $2 to $2.50 range, 1 or 2 miles per gallon more is not going to be winning over many new buyers," said Dave Sullivan, automotive analyst with AutoPacific Inc.
The ratings are for combined highway and city driving. The 2017 F-150 models go on sale by the end of this year.
Ford executives have warned investors that with gasoline prices low, consumers may not pay the full cost of technology used to meet stiffer fuel efficiency mandates.
When Ford and GM announced their cooperation to develop 10-speed transmissions in 2013, U.S. gasoline prices had averaged at least $3.50 per gallon for three straight years. And both companies were recovering from the 2008-2009 financial crisis and sought to save on expensive vehicle development costs.
But gas prices have trended downward since, and were $2.23 per gallon on Wednesday, according to AAA.
The costs are great to gain just a single mile per gallon for a model. The company will gain more flexibility on its model lineup as it strives to meet U.S. mandates, even with a small gain in fuel efficiency of the F-150 because of its sales volume.
In addition to the costs to develop the new technology, Ford invested $1.4 billion for a production line at its transmission plant in Livonia, Michigan for the 10-speeds that will go into the new trucks.
Of the new 3.5-liter "EcoBoost" trucks with a 10-speed transmission, 80 percent will be four-wheel drive. Together with two-wheel drive versions, trucks with the 10-speed transmissions will account for about 30 percent of F-150 sales, Ford said.
(Reporting by Bernie Woodall; Editing by Bernard Orr)