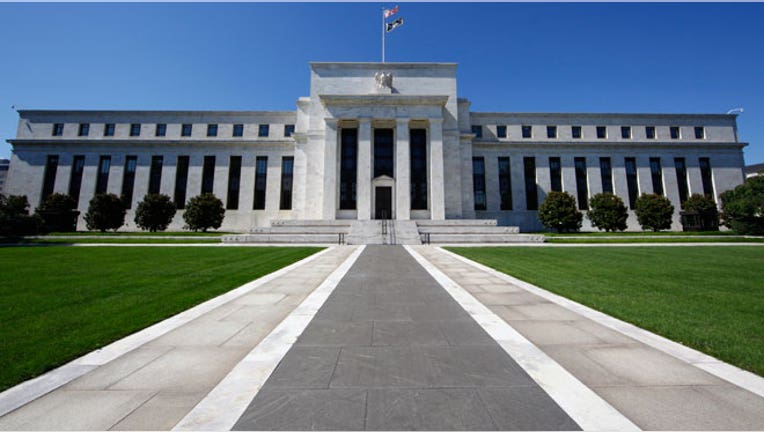 Most members of the Federal Reserve's policy-setting committee agree that the economy is rebounding from a weak first quarter, but more proof is needed that the recovery will grow and maintain upward momentum before a decision can be made on raising interest rates.
A majority of the policy setting Federal Open Markets Committee "judged that the conditions for policy firming (raising rates) had not yet been achieved," according to minutes from the Fed's June 16 and 17 meeting, and others "cautioned against a premature decision."
Still, most members believe rates should start moving higher before the end of 2015.
The FOMC chose not to raise rates at the June meeting, keeping them at the same 0%-0/25% range where they've been held since December 2008, and the minutes offered few clues as to when that decision might come.
Instead, the notes reveal a cautious FOMC whose members are reluctant to raise rates too soon, potentially derailing the latest rebound in the on-again/off-again recovery from the 2008 financial crisis.
Much of the focus at the meeting was on projections that economic growth as measured by gross domestic product will strengthen in the second half. The economy contracted in the first quarter even with upward revisions. But that soft patch was widely blamed on temporary factors – bad weather, a West Coast dock strike and a strong dollar that hurt exports.
But FOMC members are still concerned that inflation isn't climbing fast enough toward the Fed's desired goal of a 2% annual rate despite a tightening labor market that's finally forcing wages higher.
Earlier this year the general consensus was that the Fed would start raising rates at the June meeting. But those plans were delayed by the soft first quarter. Now speculation is that a September liftoff is also off the table given the mixed first-half economic data and the outbreak of another Greek debt crisis that has shaken global markets.
Several influential entities, including the International Monetary Fund, have called on the Fed to delay raising rates so as not raise borrowing costs around the world and further roil global markets.