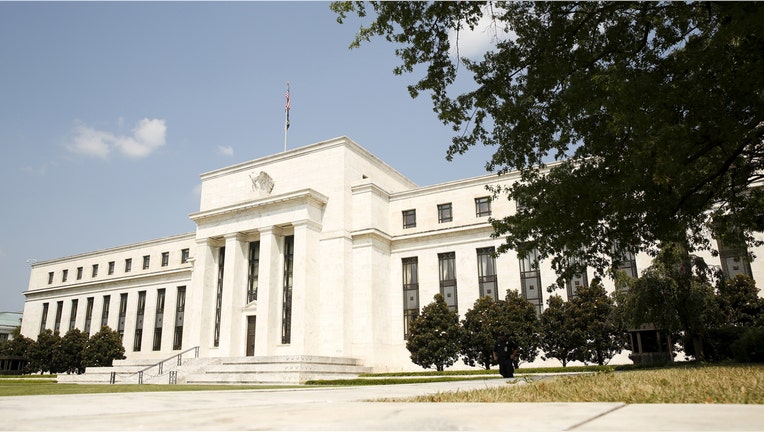 Federal Reserve policy makers unanimously agreed that the U.S. economy was ready for a rate hike in December but opinions are still varied as to the trajectory of further increases as inflation remains a wild card, minutes from the Fed's December meeting show.
The policy-setting Federal Open Markets Committee voted 10-0 to raise the short-term fed funds rate by 0.25% off the near-zero range where rates had been held since late 2008 as FOMC members coalesced around growing confidence that strengthening labor markets will help the U.S. absorb higher borrowing costs, according to the minutes released Wednesday.
"Members agreed that a range of recent labor market indicators, including ongoing job gains and declining unemployment, showed further improvement and confirmed that underutilization of labor resources had diminished appreciably since early this year," the minutes state.
The rate of inflation growth going forward, among other economic indicators, will dictate the future path of interest rates and FOMC members have differing opinions on what that trajectory will be.
According to the minutes,  "… some members said that their decision to raise the target range was a close call, particularly given the uncertainty about inflation dynamics, and emphasized the need to monitor the progress of inflation closely."
The Fed meets again on January 26 and 27 but no further shift in rates is expected at that meeting.
Most analysts expect two (possibly three) more 0.25% rate hikes in 2016 but that will depend on continued momentum particularly in U.S. labor markets.
Fed policy makers are looking especially at wage growth which was weak throughout 2015 but is now showing signs of meaningful growth. If wages rise in combination with strong job creation, that should push inflation upward toward 2%.
At least that's what influential FOMC members (namely Chair Janet Yellen) are betting on. And, for the time being at least, a majority of the committee is on board with Yellen.
"Nearly all (FOMC members) continued to anticipate that inflation would rise to or very close to 2 percent over the medium term as the transitory effects of declines in energy and import prices dissipated and the labor market strengthened further," the December minutes state.
Yet the minutes show that "some members" remain wary of their current inflation forecasts. Risks include additional downward pressure on energy prices and a higher dollar valuation, which "could delay or diminish the expected upturn in inflation."
"In view of these risks and the shortfall of inflation from 2 percent, members expressed their intention to carefully monitor actual and expected progress toward the Committee's inflation goal," the minutes state.
One thing all members agree on is that rates, if they move higher at all, will do so gradually.