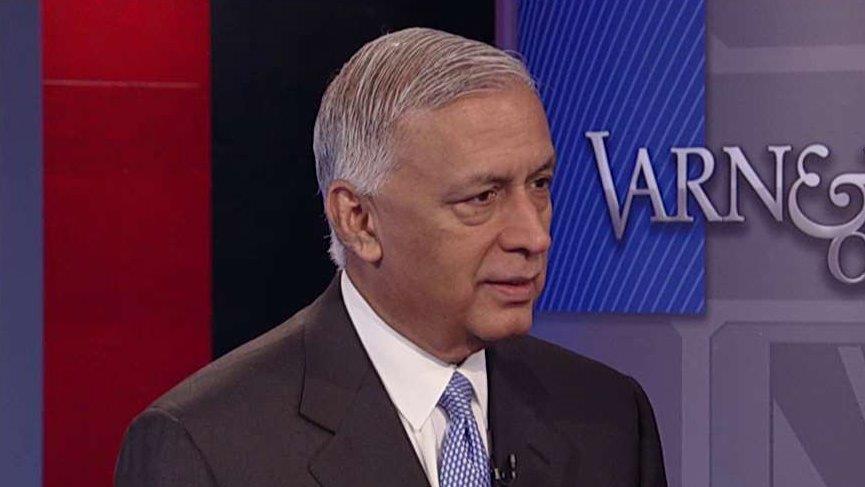 Former Pakistan Prime Minister Shaukat Aziz weighed in on the U.S. presidential race, and mounting concerns over 'honor killings' in Pakistan.
When asked if the Pakistani government was worried about the idea of a Donald Trump presidency in the U.S., Aziz explained how the general population typically looks at the businessman turned Republican presidential candidate.
"Generically, what people say in a campaign and what happens when you actually take over are two different things.  Obviously the people of the United States have to decide who will be the next president, that's what democracy is all about," he said.
Aziz explained how the Pakistani people viewed Hillary Clinton versus Donald Trump.
"If Hillary Clinton wins, her name recognition in Pakistan will be much more than Donald Trump.  Donald Trump was not a public figure in the context of the Pakistani mind.  Here, he is very popular but globally Hillary Clinton is known because she was Secretary of State of the United States of America," Aziz continued.
More from FOXBusiness.com…
Aziz then responded to outrage over 'honor killings' in Pakistan.
"The issue of honor killings has been there for a long time. Pakistan legal code is very clear that anytime you even attempt to take the life of anybody the system will come after you," he told the FOX Business Network's Stuart Varney.
Aziz explained further that despite the mindset of some that are taking the law into their own hands that it is a crime in Pakistan that will be prosecuted.
"It relates to taboos in the minds of people who need to be told that you cannot take the law in your own hands.  A crime is a crime and it will be dealt with I'm sure with the full force of the law."