Florida congresswoman urges Washington to 'evaluate' Ukraine spending: 'We're not auditing'
Washington spends taxpayer money in a way they'd never touch their own bank accounts, says Rep. Anna Paulina Luna
Rep. Anna Paulina Luna, R-Fla., vowed to streamline government spending to the tune of $132 billion without cutting defense spending, telling "Cavuto: Coast to Coast" on Tuesday that Washington must stop wasting American tax dollars and find out where Ukraine aid is going.
REP. ANNA PAULINA LUNA: In no way shape or form was defense brought up in some of those pork cuts. But I would like to say the estimated streamlining we are looking at is about $132 billion. There's a lot we can do to ensure that we are not wasting tax dollars. I want to bring something else up. A lot of the money we've given to support Ukraine, we are not auditing. We don't know where it's going. We need to have this discussion, sit down and evaluate exactly where we are putting this money. What I realized in my short time in office is a lot of people spend money up here [Washington] in a way they would never touch their own bank accounts. I want to bring back that common sense to Washington D.C.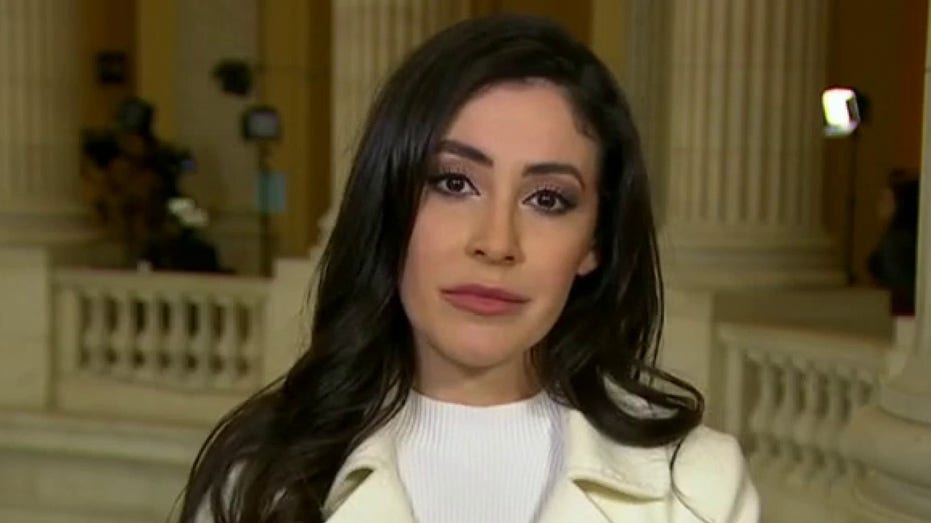 OMNIBUS CONTAINS $11.9B FOR PENTAGON TO REPLENISH WEAPON SYSTEMS SENT TO UKRAINE
What I'm interested in seeing is where defense is putting that money. I'm not going to say I want to cut defense spending, but I think it is important we are looking to make sure we are getting the best deal, especially on the stuff we are spending money on. We need to have those discussions, but what I heard in these negotiations is we are talking about programs that aren't going to the necessities that we the American people need. I'm talking about some of these woke ideologies, funded programs, and salaries for these additional weaponized IRS agents which we tried to pass, yet the Senate and even the Biden White House is pushing back on.

Taxation is theft and I don't want more IRS agents than you probably do.