FLASHBACK: Robert F. Kennedy Jr. once called for Koch Industries and ExxonMobil to be put to 'corporate death'
Robert F. Kennedy Jr. says he supports free speech, but he once advocated for dissolving companies that do not share his views on climate change
Democratic presidential candidate Robert F. Kennedy Jr., an environmental and anti-vaccine activist, once called for corporations and conservative groups that dispute climate change to be handed the "death penalty." 
Kennedy, a controversial environmental lawyer whose résumé includes work for the Natural Resources Defense Council and waterway preservation group Waterkeeper Alliance, argued in a 2014 blog post that big oil companies, including Koch Industries and ExxonMobil, "should be given the death penalty." 
The post, titled, "Jailing Climate Deniers," was a response to claims made at the time that Kennedy said "all climate deniers should be jailed." He denied ever saying such a thing, writing, "I support the First Amendment which makes room for any citizen to, even knowingly, spew far more vile lies without legal consequence."
"I do, however, believe that corporations which deliberately, purposefully, maliciously and systematically sponsor climate lies should be given the death penalty," Kennedy wrote for EcoWatch. 
CHEVRON, EXXON DEVELOPING CLEANER GAS AS ALTERNATIVES TO EVS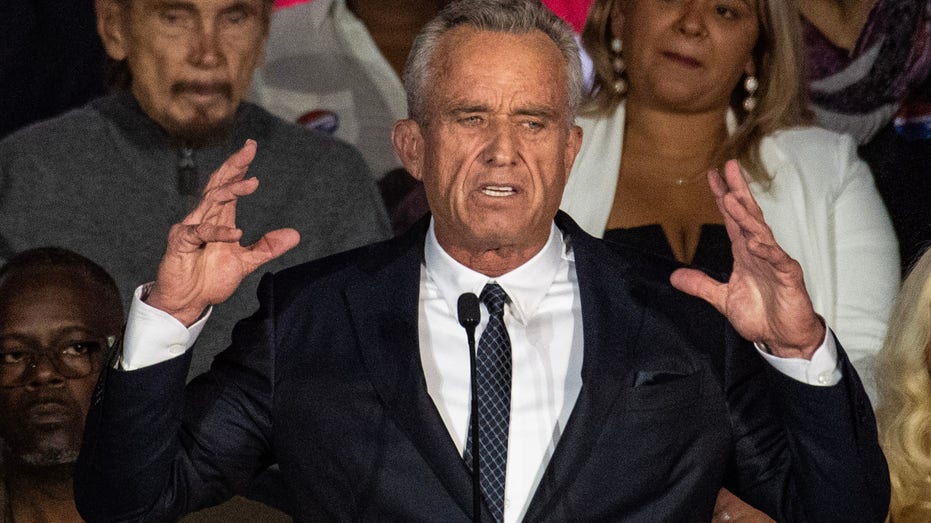 He named Koch Industries and ExxonMobil as the supervillains behind "a successful multimillion dollar propaganda blitz to mislead the public about global warming using the same techniques honed by Big Tobacco in its campaign to hoodwink the public about smoking." 
Ticker
Security
Last
Change
Change %
XOM
EXXON MOBIL CORP.
105.76
+2.40
+2.32%
Kennedy, the 69-year-old son of the late senator, attorney general and presidential candidate Robert F. Kennedy and the nephew of the late President John F. Kennedy, launched a campaign for the 2024 Democratic presidential nomination on Wednesday in Boston. 
His platform emphasizes civil liberties and he calls free speech "the capstone of all other rights and freedoms." However, Kennedy's previous writings indicate he does not believe free speech rights extend to businesses, or even some nonprofit groups. 
In his EcoWatch article, Kennedy asserted that state attorneys general could use a legal process he called "charter revocation" to dissolve companies that "put their profit-making before the 'public welfare.'" 
AAA CAUTIONS OVER GAS PRICES: OIL MARKET DISRUPTERS 'ALWAYS LURKING'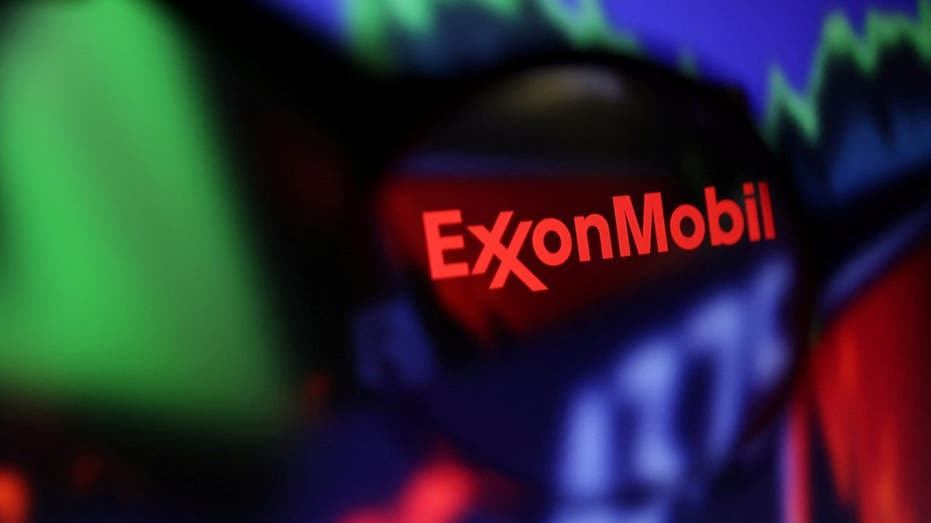 "Laws in every state maintain that companies that fail to comply with prescribed standards of corporate behavior may be either dissolved or, in the case of foreign corporations, lose their rights to operate within that state's borders. These rules can be quite expansive and, in contrast to the U.S. Supreme Court's ­­­­recent rulings on campaign finance law, companies, under state laws, enjoy far less protection than human beings," he argued. 
Kennedy suggested that a state attorney general "with the will, resolve and to stand to up to the dangerous and duplicitous corporate propagandists" could not only annul the corporate charters of businesses that dispute climate change, but also nonprofit conservative groups, including the Cato Institute, The Heritage Foundation, American Legislative Exchange Council (ALEC) and the American Enterprise Institute (AEI). 
UCLA law professor Stephen Bainbridge disputed Kennedy's claims, writing at the time there was no legal basis for dissolving a company that put profits before "public welfare." 
ROBERT F. KENNEDY JR. LAUNCHES DEMOCRATIC CHALLENGE AGAINST JOE BIDEN, VOWS TO FIGHT 'CORPORATE FEUDALISM'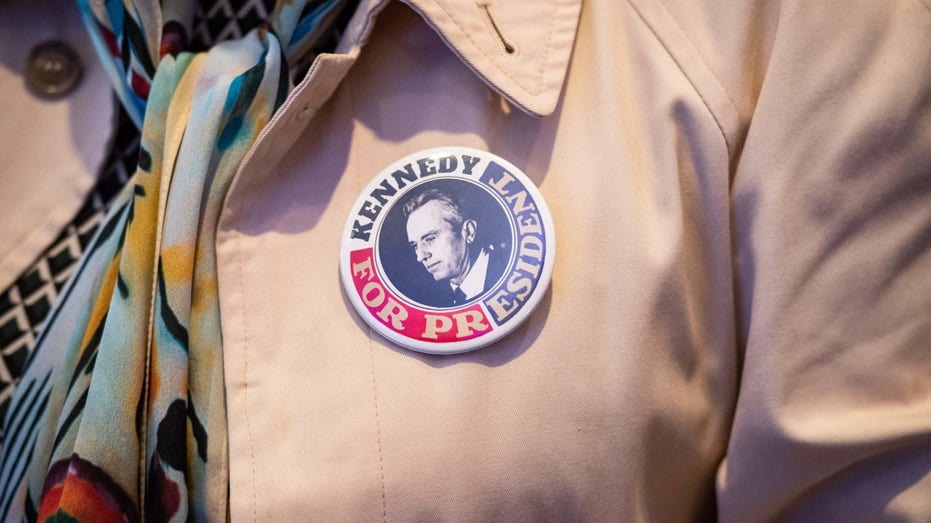 "If corporations have free speech rights (as they do), after all, speaking on issues of public policy must be covered and protected by the First Amendment," Bainbridge wrote in a scathing response to Kennedy's blog post.
Still, Kennedy was undeterred. As recently as 2016, he urged then-state Attorney General Eric Schneiderman to ban ExxonMobil from doing business in New York for allegedly misleading the public about climate change, according to a memo reported by the New York Post in 2018.
GET FOX BUSINESS ON THE GO BY CLICKING HERE
The Kennedy campaign did not immediately respond to a request for comment on whether he continues to hold these views as he runs for the Democratic presidential nomination. 
In recent years, Kennedy's controversial anti-vaccine activism has largely overshadowed his environmental work. He was banned on Instagram and YouTube in 2021 for spreading misinformation about the vaccines and opposing COVID-19 restrictions. Years before, members of his famous family had called his social media posts "dangerous misinformation."
Announcing his candidacy for president Wednesday, Kennedy presented his environmental views as unifying, speaking about his desire to work with "rural and working class Americas, and particularly hunters and fishermen." He said these "bullet people" were "alienated from the mainstream environmental community." 
"Good environmental policy is good economic policy," Kennedy said.