Finnish shipyard wins cruise ship deal from Royal Caribbean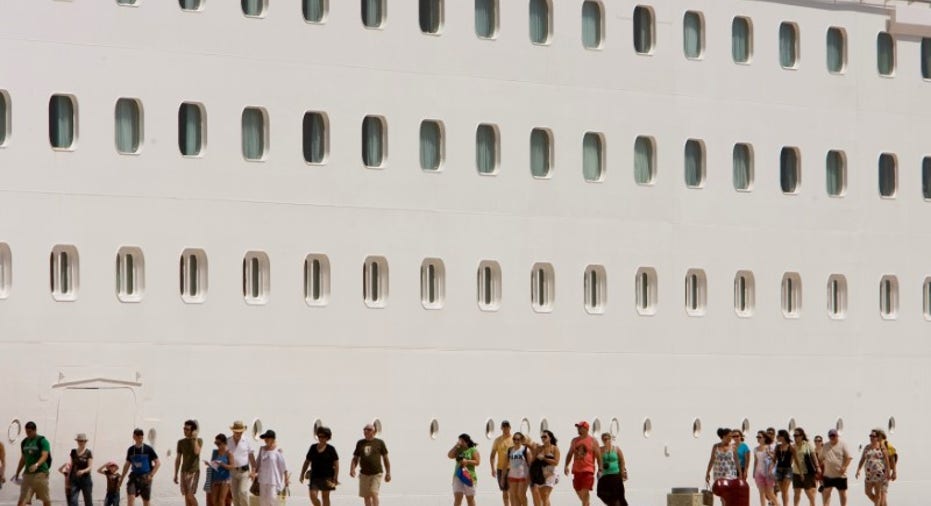 Finland's Meyer Turku shipyard said on Tuesday it had won an order for two new cruise ships from Royal Caribbean , a shot in the arm for the country's struggling economy.
Royal Caribbean said the vessels were due to be delivered in 2022 and 2024. The price of the deal was not disclosed, but Finnish media estimated it would likely total about 1.6 billion euros ($1.8 billion).
The deal follows a similar order last month from Carnival Corporation .
Shipbuilding is a rare bright spot in the Finnish economy, which has suffered a decade-long stagnation caused by a string of problems such as the decline of Nokia's former phone business and recession in neighboring Russia.
"These cruise ship orders have a major impact on employment directly at the shipyard and through subcontractors around the country," economy minister Olli Rehn said in a statement.
The Finnish economy is expected to grow about 1 percent annually in the coming years. The unemployment rate stands at about 9 percent.
The Turku shipyard was close to collapse before Germany's family-owned Meyer Werft acquired it in 2014. The yard competes in cruise vessels with STX Corp's shipyard in France, another Meyer yard in Germany and Fincantieri's in Italy.
($1 = 0.8928 euros)
(Reporting by Jussi Rosendahl; Editing by Mark Potter)