Final jobs report for Obama presidency expected to be solid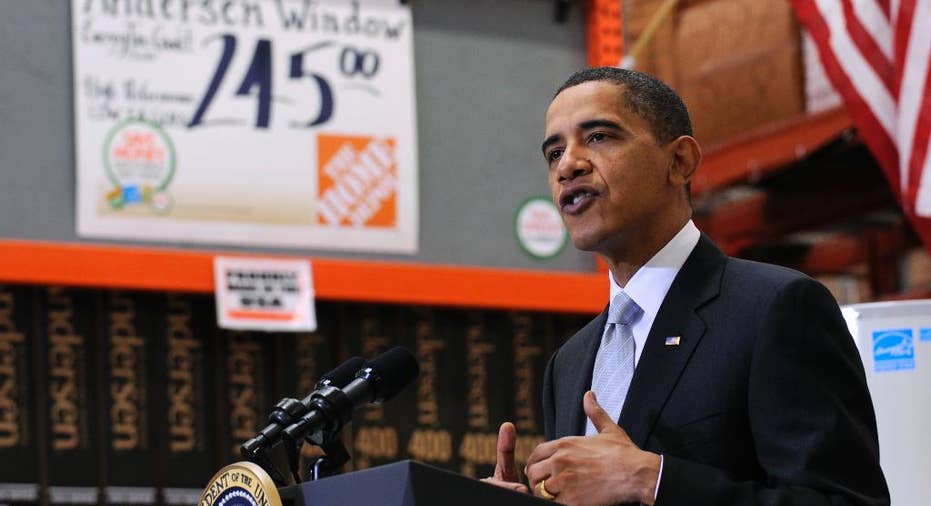 The last major economic report card for President Barack Obama arrives Friday with the release of the December jobs figures. The report will cap a long record of robust hiring after the Great Recession, though one that left many people feeling left out.
When Obama took office in January 2009, the economy was hemorrhaging jobs from employers who were panicking in the face of plummeting demand and a financial crisis that froze credit. When the bleeding finally stopped in February 2010, 8.7 million jobs had vanished.
The unemployment rate peaked at a quarter-century high of 10 percent in October 2009. Just over seven years later, it has reached a nine-year low of 4.6 percent.
Hiring was slow at first but soon accelerated and has been consistently solid through most of the recovery. The U.S. has gained 15.4 million jobs over 74 consecutive months — the longest streak of job gains on record.
December is sure to extend the streak, though likely at a more modest pace than prevailed a couple of years ago: Economists have forecast that employers added 173,000 jobs in December, according to data provider FactSet. The unemployment rate is thought to have risen slightly to 4.7 percent.
Weak spots remain in the job market: A smaller share of Americans either have a job or are looking for one than before the recession. That is particularly true for men. Many men, especially those without a college education, have suffered as the job market has shifted away from blue collar work such as manufacturing and mining toward industries that either require higher skills, like information technology, or that pay less and are dominated by women, such as health care.
The unemployment rate is back to healthy levels. But the proportion of Americans in their prime working years who are either working or looking for work remains far below its pre-recession level. When people stop looking for a job, they're no longer counted as unemployed. Those "dropouts" have contributed to a declining unemployment rate over the past eight years.
President-elect Donald Trump spotlighted that trend as a shortcoming in Obama's record and charged during the election campaign that the unemployment rate was a "hoax." He now faces the steep challenge of bringing back men who have left the workforce.
Since the election, Trump has successfully pressured several manufacturers to keep some jobs in the United States, including Ford and United Technologies' air conditioning unit Carrier.
In the meantime, the number of factory jobs has continued to decline. Manufacturers are struggling to adapt to a strong dollar and weak overseas growth, which have combined to reduce exports. Factories have cut 54,000 jobs in the past 12 months.
According to payroll processor ADP, the bleeding continued in December, when factories shed 9,000 jobs.
The steady rise in restaurant, hotel and retail jobs has also increased the ranks of part-time workers who would prefer full-time work. Those industries disproportionately hire part-timers.
More than 5.6 million people worked part time in November but wanted full-time work, a big improvement since the recession. Yet seven years into the recovery, that figure is still well above pre-recession levels of about 4.4 million.
Other recent economic data have been more encouraging. Consumers and small businesses have become more confident since the election, which could lead to increased spending and hiring.
And purchases of costly items like homes and cars have been strong, though they're threatened by higher interest rates. But if hiring and wage gains continue, they could offset at least some of the depressive effects of higher borrowing costs.
Auto sales rose for a seventh straight year in 2016 to a record high. Industry analysts expect sales to slip a bit this year but to remain at a healthy level.
And home sales reached their highest point in nearly a decade in November. Mortgage rates have jumped since the election but dipped this week, suggesting that rates might level off.