Fed's Yellen regulation celebration not Trump like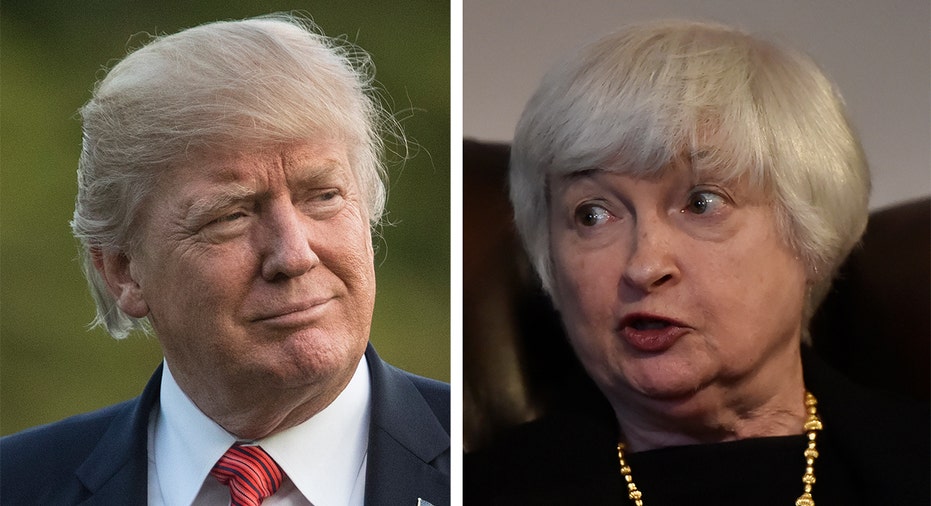 Federal Reserve Chair Janet Yellen didn't comment on her future Friday as Fed head or monetary policy for that matter, instead she used her Jackson Hole Wyoming speech to credit regulation for making the U.S. financial system safer. This as President Donald Trump moves to slash some of those very same regulations.
"Reforms have boosted the resilience of the financial system. Banks are safer," she said in a portion of her prepared testimony. "The scope and complexity of financial regulatory reforms demand that policymakers and researchers remain alert to both areas for improvement and unexpected side effects," she noted.
The Federal Reserve Bank of Kansas City, Jackson Hole, Wyoming symposium has long been used as an event by central bankers to make significant policy statements.
For Fed watchers, her comments combined with the venue, signal her term is winding down.
"The President wants to de-emphasize regulation as one of his priorities and that is not consistent with a second Yellen term," said Mark Hamrick, senior economic analyst at Bankrate, during an interview with FOX Business. Hamrick also notes that because Yellen sees regulation as successful, and credits it for helping the U.S. recover from the financial crisis, "it is a good way for her to go out" he offered.
Dodd-Frank is among the regulations President Trump has blamed for strangling the economy and in April he made no bones about its future.
"The regulators are running the banks, so we are going to do a very major haircut on Dodd-Frank" he said during a town hall monitored by FOX Business.
Along with conflicting views about the right measure of regulation, there is ongoing speculation that Trump's top economic guru, Gary Cohn, Director of the National Economic Council, is gunning for Yellen's job. Last month Trump clarified that he is considering Cohn for the post in an interview with The Wall Street Journal. "I've known Gary for a long time, but I've gained great respect for Gary working with him, so Gary certainly would be in the mix," Trump said while also noting that Yellen was doing a solid job.
As for Yellen, in June, she reiterated her commitment as Fed Chair. "So what I've said about my own situation is that I fully intend to serve out my term as Chair, which ends in early February. I have not had conversations with the President about future plans," she said in response to a question following the FOMC's June meeting in which policymakers raised the key benchmark lending rate by a quarter percentage point to 1 to 1.25%.
Yellen began her Fed Chair term in February of 2014, moving up from Vice Chair, on the appointment of President Obama. And Yellen, like Cohn, served on the National Economic Council of Economic Advisors from 1997-1999.
Suzanne O'Halloran is Managing Editor of FOXBusiness.com and a graduate of Boston College. Follow her on @suzohalloran