Fed's Lacker Expects Taper Discussions At Upcoming Meetings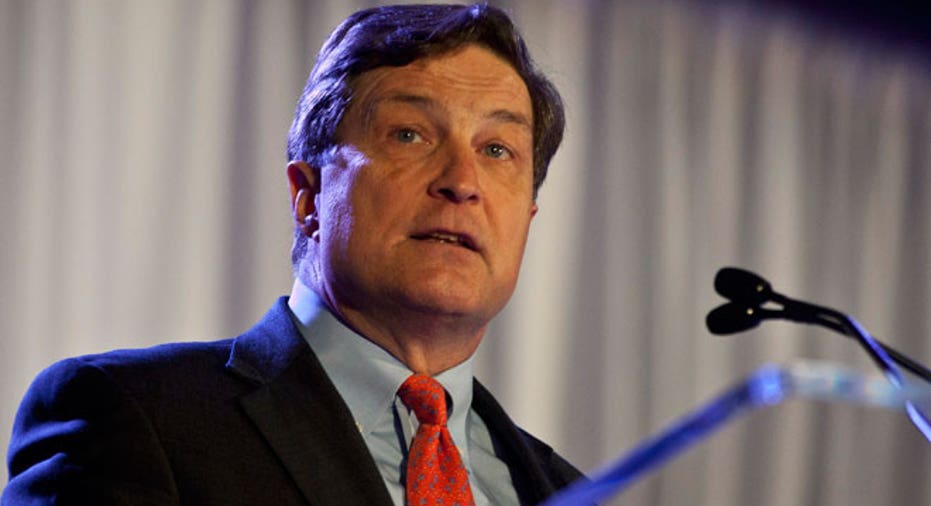 The U.S. Federal Reserve will likely consider further reductions in the pace of bond purchases at coming meetings given the improvement in the labor market conditions, a top Fed official said on Friday.
Richmond Federal Reserve President Jeffrey Lacker said although a recent pick-up in U.S. economic growth was encouraging, he expected the pace of expansion to ease this year to closer to 2 percent.
Fiscal policy, a downshifting in household spending and business reluctance to hire and invest would all help to dampen growth, he said, urging lawmakers to act quickly to fix long-term budget imbalances.
But overall, he said, the Fed's decision last month to slow the pace of monthly bond buys by $10 billion to $75 billion a month was appropriate given better labor market conditions over the past year.
"It made sense to initiate the process of bringing the program to a close," he said in remarks prepared for delivery to the Greater Raleigh Chamber of Commerce.
"I expect further reductions in the pace of purchases to be under consideration at upcoming meetings."
Lacker, who has been an opponent of bond buying from its start, has said incoming economic data would have to be much weaker on a sustained basis to pause the process of winding down asset purchases, which is expected by the end of 2014.
Some policymakers have expressed concern about inflation running persistently below the Fed's 2 percent target -- on its preferred measure inflation is running at just 1.1 percent on an annual basis.
Lacker said he was confident inflation would move back towards 2 percent in the next year or two but added: "This is not a certainty, however, and I believe the FOMC will want to watch this closely," referring to the policy-setting Federal Open Market Committee.