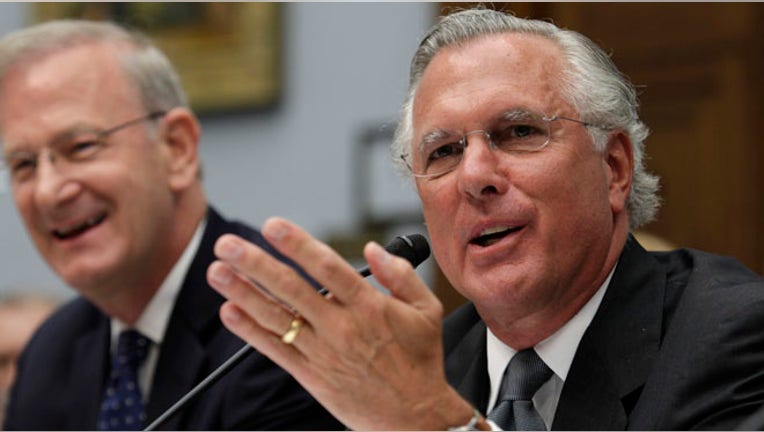 Dallas Federal Reserve Bank President Richard Fischer said Monday in an exclusive interview on FOX Business that the current selloff in stock markets won't deter his support for tapering the Fed's monthly bond purchases.
The Dow Jones Industrial average fell 326 points on Monday and is down over 7% from its recent high, while the S&P 500 fell 40 points has fallen nearly 6% from its recent high. The selloff has been blamed primarily on turbulence in emerging markets, caused in part by the Fed's announcement that its easy money policies are coming to a close.
Fisher is a member of the policy setting Federal Open Market Committee, which announced last week that it would scale back the Fed's monthly bond purchases by another $10 billion despite the problems in emerging markets and some other choppy economic data. The Fed announced the beginning of tapering in December.
"I'm very happy with the direction we're going," Fisher said. "We're still providing a great deal of accommodation. It's not that we've stopped, we haven't gone cold turkey. We've just slowed down the pace of accumulation."
Fisher recalled a speech he gave earlier this month in which he described stock markets as "having beer goggles," referring to the fact that stock prices rose regardless of economic data or earnings reports. He said at the time that stock market valuations may have become expensive.
The S&P 500 has been rising steadily for four years, he noted. "Markets don't move in one direction," he said.
Asked if he would alter his position on tapering if the slide in stocks continued, Fisher said nothing has happened so far to change his views – he still supports tapering.
He declined to speculate on whether another weak jobs report might change his mind. January jobs data is due Friday and economists have predicted it will rebound from December's disappointing report.
Fisher said the key to future monetary policy is what's happening "in the real economy," and cited stable bond markets even as volatility has taken over stock markets.