Fed's Fisher, Plosser push for earlier rate hike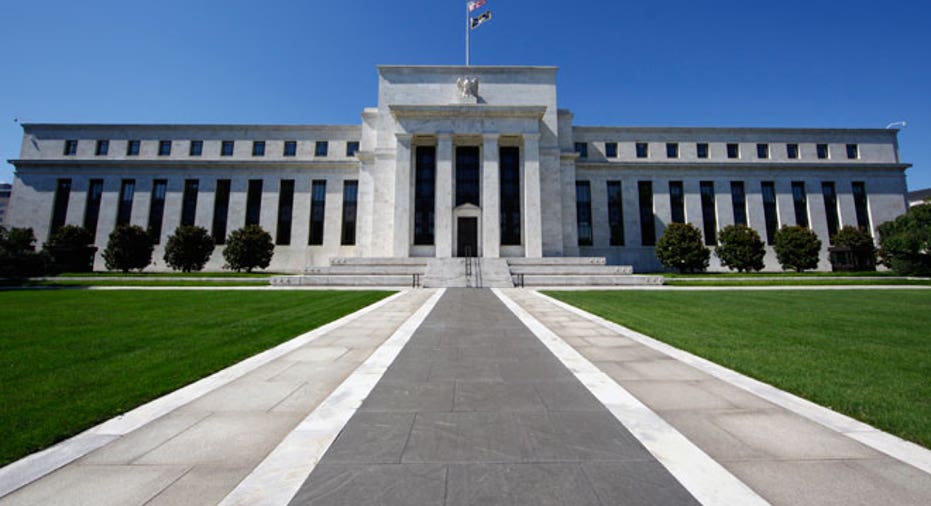 Two top Federal Reserve officials known for their hawkish policy views said Friday they believed the U.S. economy was ready for interest rate hikes sooner than many expect, with one saying he thought rate hikes should start this year.
Fed policy, which has included keeping short-term borrowing costs near zero since December 2008, "remains well behind what I consider to be appropriate given our goals," Charles Plosser, president of the Philadelphia Fed, said in a statement.
Plosser was the lone dissenter in the U.S. central bank's decision Wednesday to keep its promise to hold interest rates near zero for a "considerable time" after it ends its bond-buying stimulus program in October.
The Fed should ditch that language, Plosser said, because it "may limit the committee's flexibility going forward."
Dallas Fed President Richard Fisher, speaking on CNBC, said the Fed's "considerable time" language will be a subject of debate in future Fed meetings, though for him, his colleagues' acknowledgement of stronger inflation readings was enough to convince him not to dissent.
Still, he said it was "very possible" the Fed would raise rates early in 2015, Fisher said.
"I feel personally that we are closer to liftoff than we were, people felt we were, the market assumed we were, some time late in 2015," Fisher said. "I believe, personally, we have moved that forward, significantly."
The officials' remarks came ahead of a government report that showed employers added fewer jobs than expected in July, deflating some traders' expectations of a rate hike earlier in 2015.
Short-term interest-rate futures contracts are now pricing in a 52 percent chance of a June 2015 rate hike, down from 58 percent before the report. In their statement Wednesday, Fed policymakers took note of faster economic growth and a decline in the unemployment rate, but expressed concern about remaining slack in the labor market. The unemployment rate ticked up to 6.2 percent in July, Friday's report showed.
Fisher has repeatedly voiced worries the Fed would move too late to counter inflation.
"At the last meeting, I felt, as I listened to the discussion at the table, that my views were being digested by more and more participants," he said.
The Fed's tweaks to its post-meeting statement helped, he said, particularly "the way we described being closer to the 2-percent target on inflation, that was very important."
In future meetings, Fed policymakers will likely debate changes to the Fed's guidance on how long it will keep rates low, he said.
"If and as we change that, that will send signals to the market," Fisher said. "I like right now, personally, sending signals to the market through language. I think we are doing that: I think the last statement indicated that we were more comfortable than we were before."
"That's the reason I didn't dissent," he said.