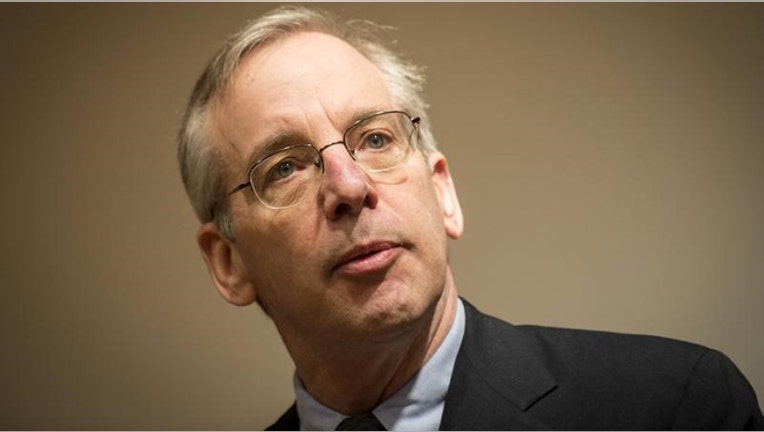 Federal Reserve Bank of New York President William Dudley said Wednesday that a September rate hike appears "less compelling" now in the wake of global economic turmoil that has rocked financial markets in recent weeks.
But that dynamic could change before the Fed's next scheduled meeting September 16-17, Dudley stressed in comments in New York.
Dudley reiterated the Fed's long-held position that the policy-setting Federal Open Markets Committee will remain "data dependent," and that the decision on the timing of a rate hike will be based on the trajectory of data released between now and the next FOMC meeting.
Dudley is vice-chair of the FOMC, second in command to and a close ally of Fed Chair Janet Yellen.
"I really do hope we can raise interest rates this year," Dudley said, adding, "Let's see the data unfold before we make any statements when that might occur."
Dudley declined to comment on the recent volatility that has pushed all of the major U.S. stock averages into correction territory, saying stock market performance is not in the FOMC's purview.
However, he said short-term market volatility isn't likely to have a significant impact on the broader U.S. economy.
Dudley spoke in response to reporters' questions following a briefing at the New York Fed on regional economic conditions. After the regional briefing was done, Dudley took the unusual step of briefly addressing the global turmoil and answering questions.
The Fed has seemed anxious to begin raising rates in 2015, possibly as early as September. That timetable has been shaken in recent weeks by the collapse of the Chinese stock market and the seeming inability of Chinese leaders to stanch the bleeding.
The Fed has held interest rates at near-zero since December 2008 in an effort to boost economic activity in the wake of the financial crisis. Now, some analysts are concerned that if another downturn were to occur the Fed would have little ammunition – namely, lowering interest rates – to work with.
Dudley on Wednesday dismissed any suggestion that another round of Fed bond purchases – quantitative easing – was on the table. "I'm pretty far away from talking about quantitative easing," he said in response to a reporter's question. "The U.S. economy is performing quite well."
Some influential analysts have called on the Fed to hold off on a rate hike until global markets settle down.
Analysts at Barclay's issued a note Monday saying they had revised their forecast for an interest rate hike from September to March of 2016: "Given the uncertainty around the current global outlook, the timing of the rate hike seems more uncertain than usual. Should this episode of financial market volatility prove transitory, the FOMC could raise rates in December. On the other hand, if the volatility proves durable or reveals greater than expected weakness in global activity, the FOMC may push the first rate hike beyond March," the analysts wrote.