Fed's Dudley: Pay Top Bankers With Debt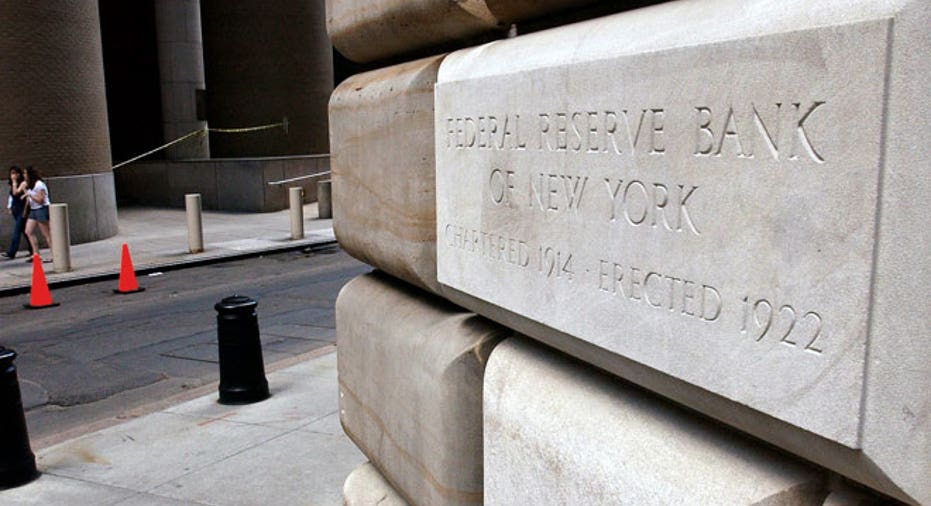 An influential member of the Federal Reserve on Thursday floated a proposal in which top executives at big U.S. banks would receive deferred payment in debt rather than stock.
New York Federal Reserve President William Dudley said in a speech that paying banking executives in debt rather than equity would likely "affect management's risk tolerance."
Dudley said changing how executives are paid in deferred compensation is a tool that could be used to create incentives more in line with the Fed's goal of preventing banks from becoming "too big to fail."
Specifically, top banking executives would be more inclined to safeguard the quality of their bonds and less likely to deeply leverage their banks' investments with debt -- like many of them did a decade ago -- if a significant portion of their compensation was being paid with that debt.
"If most of the deferred compensation were in the form of debt rather than equity, I suspect this would also affect management's risk tolerance and the appetite to cut dividend payments, reduce share repurchases or raise more capital more promptly when the firm began to become stressed," Dudley said in a speech at the Global Economic Policy Forum.
Dudley's speech was titled "Ending Too Big To Fail."
The New York Fed has oversight over many of the big Wall Street banks with headquarters in New York.
It's uncertain whether Dudley's proposal has been discussed by a broader group of Fed policy makers. But the fact that Dudley floated the idea in a public speech makes it likely that Dudley's not the only Fed member who's thinking about it.
In other comments, Dudley said he agrees with criticism that the biggest U.S. banks have a funding advantage over smaller banks because lenders believe the bigger banks pose less risk since they are more likely to be bailed out by the government if another financial crisis emerges.