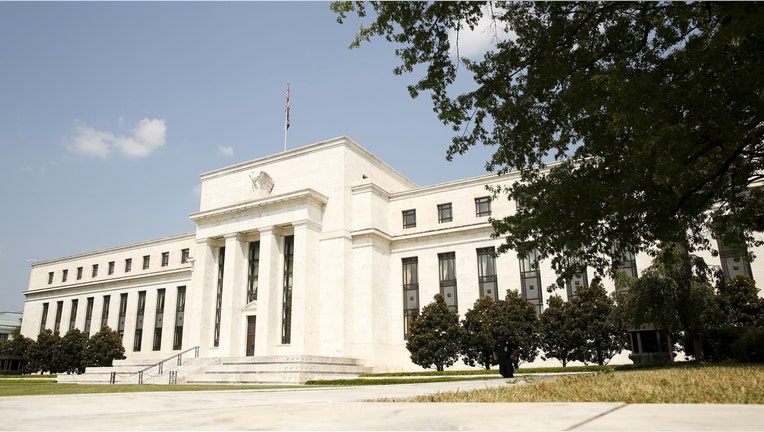 Another day, another Federal Reserve official preparing the markets for a likely December rate hike.
St. Louis Fed President James Bullard on Friday signaled that a rate hike is coming "soon," but offered no specifics. Instead, he pointed to the Fed's statement from its October meeting.
"In October, the [policy-setting Federal Open Market Committee] removed the key sentence citing global factors and suggested that the zero interest rate policy could be ended soon, depending on incoming data," Bullard said in prepared remarks during a speech in Arkansas.
The Fed was apparently prepared to raise rates in September but voted to delay after concerns arose that Chinese growth was slowing, a worry that churned global markets in late summer.
Bullard's comments on Friday back up a message the Fed has been sending for weeks – that the Fed is seriously considering raising rates in December and wants markets to be prepared for the move.
Minutes released Wednesday from the Fed's October meeting show that FOMC members made a conscious decision to start preparing markets for a December liftoff.
Language contained in the October statement specifically cited the Fed's "next meeting," to be held Dec.15-16, as a potential starting point for rate hikes. The language was far more specific than any language previously used by the FOMC.
"The market-based probabilities of a near-term end to the zero interest rate policy have increased," Bullard said, adding, "While any decision will be data dependent, as always, some key questions loom for the FOMC."
In other words, the markets are now widely expecting rates to move higher in December and they probably will unless something drastic occurs that negatively impacts the global economy.
And, as per usual, the decision to raise rates, Bullard emphasized, will be "data dependent," meaning it will be based on the latest economic data available.