Fed: Unemployment Rate May Sluggishly Respond to Job Growth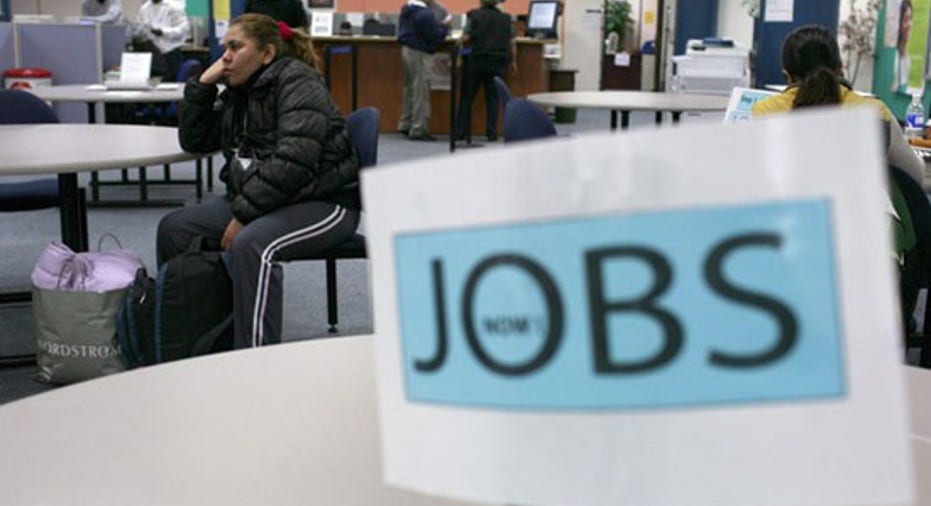 The U.S. unemployment rate could level off "near important psychological and policy thresholds," depending on how fast discouraged job seekers return to the job hunt, according to research published Monday.
That could deal a blow to consumer confidence and spending, the research by top San Francisco Federal Reserve Bank economists suggested.
And although left unsaid, the research suggests that it could also lead the Federal Reserve to keep its foot on the monetary policy gas pedal even longer than currently expected.
Last week the U.S. central bank indicated it would leave short-term interest rates near zero until unemployment fell to at least 6.5 percent, as long as inflation does not threaten to rise above 2.5 percent. It has also pledged to keep buying long-term securities unless the outlook for the labor market improves significantly.
If the 2.1 million people poised to re-enter the job market as the economy improves do so somewhat faster than historical norms, the jobless rate could top 8 percent into 2014, according to the analysis, which was published in the San Franciso Fed's latest Economic Letter.
That's higher than the most pessimistic forecast from all 19 Fed policymakers, which puts unemployment at 7.8 percent by the fourth quarter of 2013.
"The unemployment rate could stay around 8 percent as late as mid-2014, despite continued job growth," wrote Mary Daly, associate director of research at the San Francisco Fed. "A stall in reducing the unemployment rate would undoubtedly be viewed as a significant disappointment."
If discouraged workers take longer than usual to return to the labor force, the unemployment rate could still be at its current 7.7 percent at the end of next year, the analysis showed. All projections are based on the assumption that jobs continue to be created at the same pace they have been over the last two years.
Monday's analysis, which was co-written by Bart Hobjin, Early Elias and Oscar Jorda, suggests that even though the return of job seekers to the labor force is a sign of a strengthening economy, a resulting rise in the jobless rate could undercut that vitality.
"Progress in reducing the unemployment rate is a key factor in keeping consumer confidence and spending high enough to sustain recovery," the researchers said.