Fed to Hold Rates Low Until Late 2014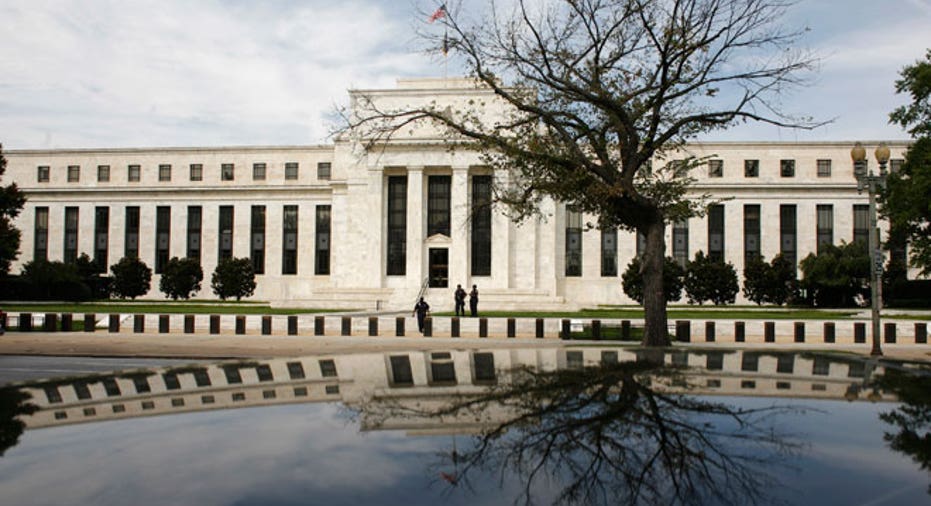 The Federal Reserve on Wednesday, citing ongoing concerns for a global economic slowdown and a stubbornly weak U.S. labor market, said it expects to keep record low interest rates in place at least until late 2014.
Fed Chairman Ben Bernanke said the central bank stands ready to take additional action to kick start the weak U.S. economy, but he stopped short of saying the Fed was planning any future bond purchase programs.
"We are prepared to take further steps in that direction if we see that the recovery is faltering or if inflation is not moving towards target. It's an option that's certainly on the table," Bernanke said.
The Fed chairman also addressed the central bank's new inflation target of 2%, saying that goal could be overlooked if it meant brining down unemployment.
Also Wednesday, the Fed for the first time released the forecasts of its policy makers, a move that revealed a wide disparity among members of the FOMC on when the U.S. recovery might start gaining traction.
When taken as a whole, Bernanke explained, the forecasts led to the decision to push back any decision to raise interest rates until late 2014.
Stock markets rallied on the announcement, bouncing off of session lows and out of negative territory. The Dow Jones Industrial average closed up 83.10, or 0.66%, at 12,758.85.
At an afternoon press conference, the Fed chairman's fourth under his new policy of increased transparency, Bernanke fended off questions over whether the newly released forecasts showed that the Fed was previously off-base in its projections.
The Fed has previously announced that low interest rates would remain in place at least until mid-2013. Last summer the Fed broke from its longstanding policy of not providing specific dates or timetables for its policy decisions by announcing interest rates wouldn't be raised from their current range for at least another two years.
But with a full economic recovery still nowhere in sight, that deadline has been moved back.
The Federal Open Market Committee, which sets most policy for the central bank, said in a statement that economic conditions "are likely to warrant exceptionally low levels for the federal funds rate at least through late 2014."
Bernanke cautioned against following the new Fed projections by the letter, conceding that trying to predict economic conditions three years out is a difficult task.
Moreover, Bernanke said the Fed wouldn't automatically use the projections to create Fed policy. Instead, the forecasts should be used as guidance, preferably as a tool to help investors and businesses more easily plan for the future.
The decision to push back the timeline for raising interest rates came despite signs the U.S. economy may be gaining momentum, in particular in labor markets where the unemployment rate has dropped the past two months. It now stands at 8.5%, the lowest point since February 2009. Confidence among homebuilders is also rising, according to data released last week.
But little has changed in Europe and concerns remain that a default by Greece or another debt-addled country could set off a banking crisis to rival the 2008 financial crisis.
"We continue to see headwinds emanating from Europe, coming from the slowing global economy," Bernanke said. "I don't think we're ready to declare that we've entered a new, stronger phase at this point. We'll continue to look at the data."
Europe's long-running debt crisis is the main reason the Fed is expected keep its options open with regard to another round of bond purchases, known as quantitative easing.
The Fed "is taking out an insurance policy in case of a steeper recession in Europe," said Peter Cardillo, chief market analyst at Rockwell Global Capital. "They took a wait and see attitude."
Cardillo said today's interest rate announcement is essentially a "non-event," but that keeping low interest rates in place long-term would eliminate uncertainty for investors.
Since late 2008, when the collapse of the U.S. housing market set off a chain reaction that nearly brought down the global economy, the Fed has pursued a loose fiscal policy that has included low interest rates and nearly $3 trillion in bond purchases in a prolonged effort to kick start the economy.
The only dissenter to Wednesday's interest rate decision was Richmond Fed President Jeffrey Lacker. Some members of the FOMC have expressed concerns in the past that low interest rates will eventually lead to inflation.