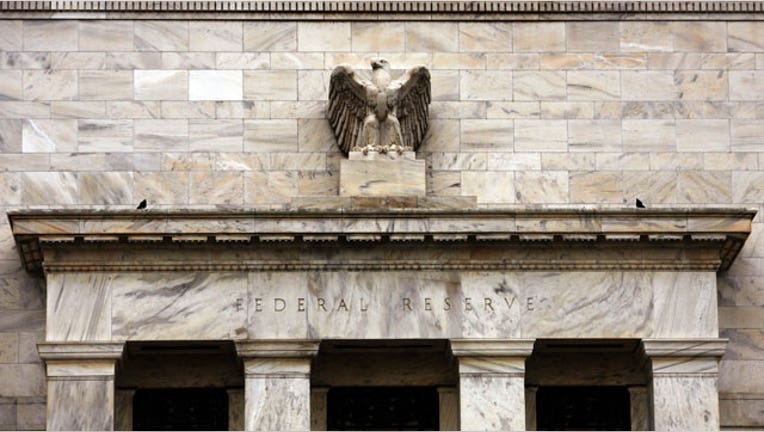 Despite downgrading its economic forecast, low inflation and a stronger U.S. dollar, the Federal Reserve signaled on Wednesday that it is on track to start raising interest rates in a meeting later this year.
In its policy statement, the Federal Open Market Committee said "that an increase in the target range for the federal funds rate remains unlikely at the April FOMC meeting," dropping previous references to being "patient in beginning to normalize the stance of monetary policy."
Federal Reserve Chair Janet Yellen has said the committee's inclusion of "patient" indicates that the committee would hold off raising rates for at least two meetings.  Its updated language suggests the FOMC could start raising rates as soon as its June policy meeting.
The statement said: "This change in the forward guidance does not indicate that the Committee has decided on the timing of the initial increase in the target range," adding that "The Committee anticipates that it will be appropriate to raise the target range for the federal funds rate when it has seen further improvement in the labor market and is reasonably confident that inflation will move back to its 2 percent objective over the medium term."
Committee members also signaled that once the Federal Reserve raised rates from the historic near-zero target, it would set a more gradual pace for subsequent increases. The so-called "dot plot" showed a slower rate of increases than it did following the FOMC's December meeting.
In assessing the condition of the U.S. economy, the committee noted that "economic growth has moderated somewhat." The Federal Reserve still expects the economy will expand between 2.3% and 2.7% this year.  Four months ago, it forecasted economic growth to fall between 2.6% and 3%.
The committee also projected low levels of inflation to continue, forecasting a price-growth range of 0.6% to 0.8% this year.  Its December forecast called for inflation to reach up to 1.9% in 2015.  The FOMC said slowing inflation largely reflected "declines in energy prices," which it described as "transitory."
The central bank also projected the unemployment rate to fall to as low as 5% this year.  Its previous forecast projected a low of 5.2%.
Earlier this month, the Labor Department reported the U.S. economy created 295,000 jobs in February.  Barring revisions, that would mark the twelfth-straight month employers added at least 200,000 workers.
The rising dollar and falling oil prices have delivered mixed results to the U.S. economy.  American consumers have greater buying power, and more to spend thanks to lower fuel costs.  However, the drop in oil prices has cut profits for American energy companies, a consistent growth source following the recession.
Multinational companies like Caterpillar (NYSE:CAT) and Procter & Gamble (NYSE:PG) have reported weaker sales abroad as the strengthening dollar makes American exports more expensive for international customers.
The FOMC policy action was unanimous among voting members.