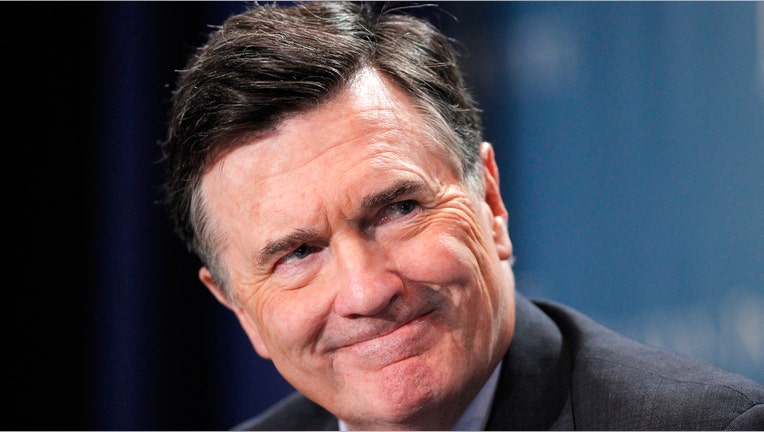 Two influential Federal Reserve policy makers on Thursday continued the drumbeat toward a potential December interest rate hike without explicitly setting a timetable.
In prepared remarks during a speech in Atlanta, Atlanta Federal Reserve President Dennis Lockhart said economic conditions appear to have improved to such a degree that he's "comfortable with moving off zero soon."
"Given my reading of current conditions and my outlook views, I believe it will soon be appropriate to begin a new policy phase," Lockhart added.
Presumably, that policy phase begins with the first interest rate hike in nearly a decade.
Later Thursday, Fed Vice Chair Stanley Fischer said in a speech that the Fed has "done everything we can to avoid surprising the markets and governments when we move."
Fischer's comments back up a message the Fed has been sending for weeks – that the Fed is seriously considering raising rates in December and wants markets to be prepared for the move.
Minutes released Wednesday from the Fed's October meeting show that members of the policy-setting Federal Open Markets Committee made a conscious decision to start preparing markets for a December liftoff.
Language contained in the FOMC's October statement specifically cited the Fed's "next meeting," to be held Dec.15-16, as a potential starting point for rate hikes. The language was far more specific than any language previously used by the Fed.
Lockhart, reiterating a view he offered in a televised interview on Wednesday, said he agreed with the FOMC's decision to delay a hike at both the September and October meetings, but that conditions have changed since then.
FOMC members held off in September, citing global market turbulence set off by concerns that China's economy was slowing.
Lockhart said Thursday that those concerns have eased. "I'm now reasonably satisfied the situation has settled down – at least as regards the likely caused of market volatility that converged in August," he said, according to his prepared remarks.
Lockhart also stressed that labor markets have continued to improve, fulfilling an important aspect of the Fed's stated criteria for raising rates: that labor markets need to show "further improvements."
"We can debate the extent of remaining labor resource slack," he said, "but I think the committee's earlier criterion of seeing 'further employment' has been met," he said.
Indeed, the October labor report released earlier this month far surpassed economists' expectations, not only in terms of job creation but also regarding the vexing problem of wage growth. Average hourly wages in October rose 2.5% year-over-year, in line with the Fed's forecasts that rising wages will push inflation higher toward the Fed's 2% target.
Lockhart said Thursday the good news on inflation is that it's not getting worse, meaning prices aren't falling further which would signal deflation. "For me, a key point regarding inflation is that conditions have not been deteriorating, just hanging below target," he said.