Fed Mulling Stimulus Treat for Investors?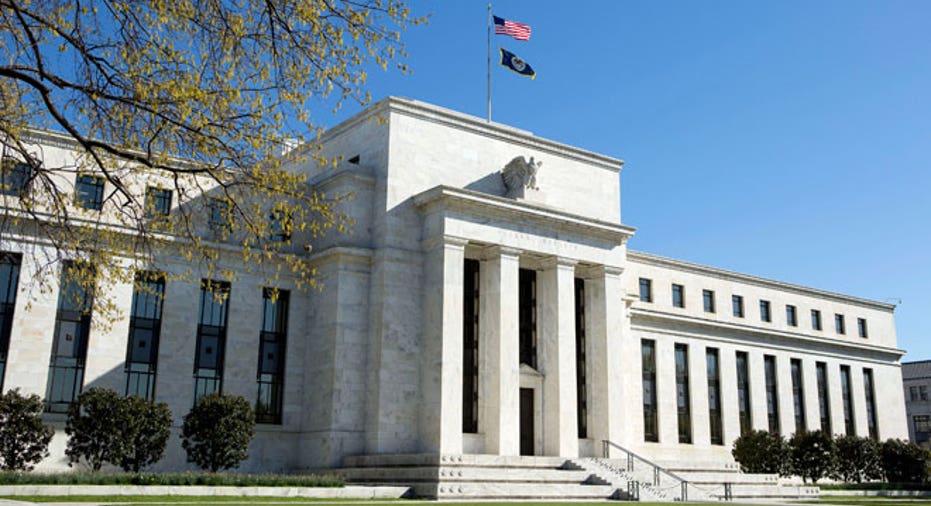 Last month the Federal Reserve played a trick on investors, choosing to stand pat on its monthly bond purchases after telegraphing for months that September would mark the beginning of the end of easy-money stimulus.
Now, with the Fed poised to announce any new policy shifts on Wednesday, the day before Halloween, is there a treat on tap for investors in the form of additional stimulus?
The policy-setting Federal Open Markets Committee meets Tuesday and Wednesday with an announcement set for 2 p.m. Wednesday.
A gradual weakening of economic data as summer turned to fall led to the Fed's surprising decision last month to hold off on tapering its $85 billion a month in bond purchases, a program known as quantitative easing.
With the release last week of a disappointing September jobs report, which revealed an anemic 148,000 new jobs were created last month, combined with a handful of lousy housing reports, speculation has emerged that the Fed, spooked by the idling economy, could possibly increase their bond purchases rather than maintain or cut the program.
That would certainly present a treat to investors who have gorged on Fed stimulus dollars for years, using the free-flowing money to push most major stock averages to at or near-record highs even as the recent economic signposts have indicated a slowdown.
Peter Tchir, founder of TF Market Advisors in Connecticut, said the probability of the Fed increasing stimulus is low. "Though they might," he said. "I think (quantitative easing) has not worked well, yet the brilliant minds at the Fed seem to blame everyone else and just want to do more."
More lackluster economic data released Monday could strengthen whatever fledgling case there may be for boosting stimulus. According to two separate reports, U.S. manufacturing output barely rose in September and contracts to buy previously owned homes fell to their lowest level in over three years.
'Not A Possibility We Can Ignore'
Both reports provide additional evidence that economic growth has stalled since the end of the third quarter, a situation that wasn't helped by the partial government shutdown earlier this month caused by the debt impasse in Congress. Meanwhile, third-quarter corporate earnings reports have been less-than-stellar.
Analysts at investment bank Societe Generale raised the idea of the Fed boosting bond purchases in a note to clients last week.
"Although we assign a very low probability to a decision by the FOMC to increase asset purchases at its October meeting, it is not a possibility we can ignore," the analysts wrote.
Indeed, seemingly lost in the Fed's communications efforts in the spring and summer was Fed Chairman Ben Bernanke's repeated warnings that the central bank could increase asset purchases if the economic data warranted such a move.
At the time U.S. labor and housing markets appeared to be healing according to the Fed's plans. The unemployment rate was falling and housing prices were on the rise, boosted by low mortgage rates. Consequently, investors focused solely on Bernanke's hints that the easy-money spigot would likely be shut off in the fall.
Now labor markets are struggling and home sales are dropping off as mortgage rates have ticked higher.
The analysts at Societe Generale speculated that any increase in asset purchases would likely only entail additional purchases of mortgage-backed securities in an effort to keep mortgage rates low. The Fed currently purchases $45 billion in Treasury bonds and $40 billion in mortgage-backed securities each month.
Broader Consensus is for Standing Pat
But rather than actually increasing asset purchases on Wednesday, another option for the Fed is to reinsert language noting that asset purchases could be increased, wording that was removed in the September statement as the economy appeared to be strengthening.
As any long-time Fed watcher knows, the language used by the Fed in its statements is just as closely watched as actual policy changes.
Meanwhile, the far broader consensus among analysts and investors is that the Fed this week will replay the announcement from its September meeting, holding firm to its current level of bond purchases and promising to keep interest rates at near-zero for the foreseeable future.
David Kelly, chief global strategist at JPMorgan Funds, said October's weak housing numbers were probably a temporary blip and the overall economic recovery seems on track.
The "weakness in the housing numbers was not particularly widespread and does not change the logic that an affordable market with clearly insufficient supply will over time produce both higher prices and higher supply," he said.
Nevertheless, the Fed will likely take a cautious approach and once again delay tapering. "However, this is tapering postponed not cancelled," Kelly said.