Fed Likely to Reaffirm Guidance on Rates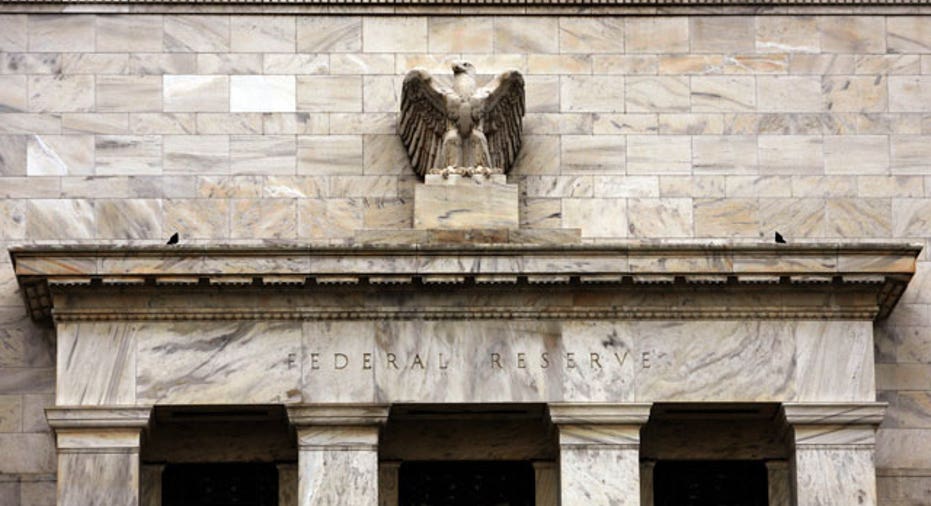 The Federal Reserve is widely expected to keep its options open while maintaining low interest rates after it concludes its two-day meeting Wednesday and releases an update on the economy looking ahead.
There is essentially no chance the members of the Federal Open Market Committee, which sets most central bank policy, will raise interest rates above the historically low range -- 0%-0.25% --where they've been for over three years now.
"Obviously they're going to stay pat. There will be no change to monetary policy," said Peter Cardillo, chief market economist at Rockwell Global Capital. "We'll continue to get the same rhetoric."
Cardillo said the Fed will likely acknowledge "slightly weaker" economic growth, but won't hint at how they are leaning in terms of another round of fiscal easing.
Earlier this year U.S. labor markets looked to be strengthening and there was talk among analysts and investors that the Fed should reconsider its pledge to keep interest rates low for another two and a half years at minimum.
Recent jobs data, however, has indicated that the labor markets recovery might not be as strong as earlier believed. Consequently, it's extremely unlikely Fed members are considering moving interest rates higher any time soon.
Moreover, the disappointing March jobs report which showed that a mere 120,000 jobs were created last month (well below expectations) has rekindled speculation that the Fed might consider additional fiscal easing in the form of another round of bond purchases. The Fed has purchased $2.3 trillion in U.S. bonds since the fiscal crisis of 2008 in an effort to pump liquidity into the U.S. economy.
Despite the lousy numbers, the unemployment rate remained at 8.2%, an economic anomaly tied to the fact that many thousands of Americans are no longer looking for work, which means they aren't counted as part of the unemployed.
In its statement to be released at 12:30 EST the Fed will likely leave that option open, as it has in every Fed statement for the past three years.
Fed Chairman Ben Bernanke will hold a press conference at 2:15 p.m., shortly after the Fed releases its quarterly forecasts.
The forecasts are interesting if for no other reason they make clear the disparity in opinions among Fed board members on the health of the U.S. economy.
For months a debate has simmered among FOMC members, some of whom believe the Fed's easing policies haven't worked and will inevitably lead to inflation. These minority dissenters believe the Fed should step back and let market forces take hold.
The majority of FOMC members, led by Bernanke, believe the financial crisis and recession that followed would have been markedly worse if not for the dramatic, and in some cases unprecedented actions taken by the Fed. This group is determined to remain active in an effort to stave off another recession.
Bernanke has said inflation is a long-term concern of the Fed's but not an immediate priority. Job creations, or full employment in Fed jargon, is the immediate priorty, he has said.
And is likely to say again today.