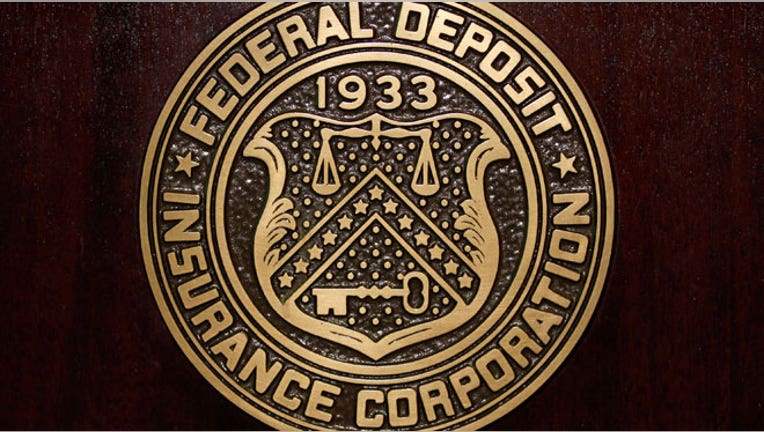 The Federal Deposit Insurance Corporation – one of the main U.S. bank regulators – sued many of the world's largest banks on Friday, charging them with rigging a key global interest rate.
JPMorgan Chase (NYSE:JPM), Bank of America (NYSE:BAC), Citigroup (NYSE:C),  and Barclays (NYSE:BCS)  are among the banks named as defendants in the suit filed in federal court in New York.
The rate in question is called the London Interbank Offered Rate, or LIBOR for short. LIBOR underpins some $350 trillion in derivatives and $10 trillion in loans, according an estimate by the U.S. Commodities Futures Trading Commission. The items range from mortgage rates to exotic securities.
In the suit, the FDIC accuses the banks of "manipulation and suppression" of LIBOR, alleging that the defendants "fraudulently and collusively" suppressed the rate "to their advantage."
The suit claims that banks "engaged in this fraudulent and collusive conduct" during a four-year period stretching from August 2007 through mid-2011.
The manipulation by the banks named as defendants caused "substantial losses" to banks not in on the scheme because the latter conducted their business based on what they believed were accurate representations of what the rate should be rather than "fraudulent conduct or collusion" by the defendant banks.
The FDIC charges include breach of contract, unjust enrichment, fraud, conspiracy and negligent misrepresentation. The suit seeks unspecified damages in order to recover for losses sustained by banks impacted by the alleged manipulation.
The suit by the FDIC is just the latest repercussion to result from a global investigation by regulators into the manipulation of LIBOR and other global benchmark interest rates that has ensnared several global banking behemoths. The tally of fines related to the scheme have crossed the $6 billion mark, according to Bloomberg News.
LIBOR is currently tabulated by the The IntercontinentalExchange Benchmark Administration, but during the scope of the probe was calculated by the British Bankers' Association. The metric is a trust-based system in which several big banks submit the rate they pay to borrow money on the London interbank market. The rate is published daily by Thomson Reuters (TRO).
A slew of global regulators have charged banks and bank employees with manipulating the rate in order to make a profit or attempt to prove they still have access to liquidity during turbulent times.
Also named in the suit were: Credit Suisse Group AG (NYSE:CS); UBS AG (NYSE:UBS); Deutsche Bank AG (NYSE:DB); HSBC Holdings (NYSE:HSBC); Lloyds Banking Group (NYSE: LYG); Royal Bank of Canada (NYSE: RY); The Royal Bank of Scotland (NYSE: RBS); Société Générale; The Norinchukin Bank of Japan; Coöperatieve Centrale Raiffeisen-Boerenleenbank, B.A. of the Netherlands; The Bank of Tokyo-Mitsubishi; and Portigon AG.
The lawsuit also named as a defendant the British Banks' Association, the U.K. trade organization which during the period at issue administered LIBOR.
FDIC Libor Manipulation Suit