FBI, With Trump Support, May Aid Chicago With Shooting Epidemic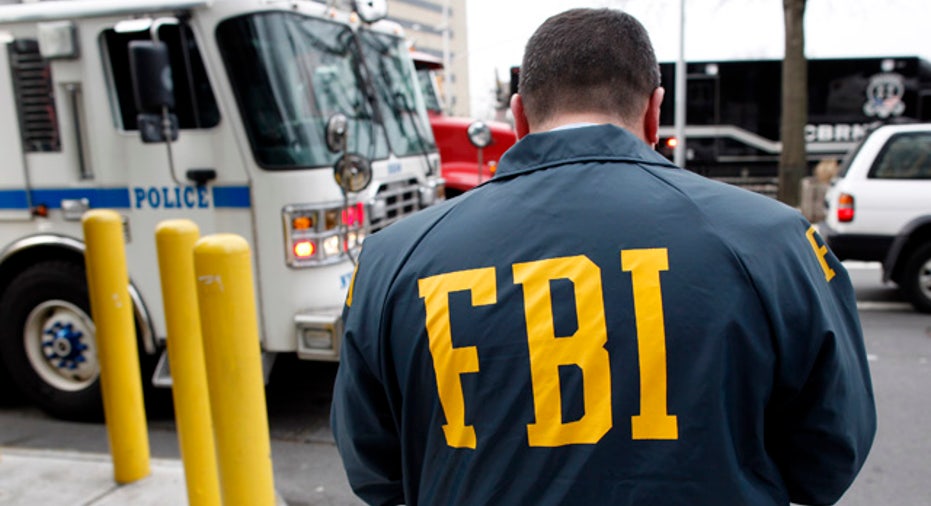 Updated With FBI Statement 
The FBI is willing to offer its hand in helping to deal with the outbreak of violence in Chicago and President-elect Trump said he's willing to listen.
Sources tell the FOX Business network that the FBI is worried about the growing killing sprees in Chicago and is now prepared to offer its services. In 2016, the Windy City witnessed 3,550 shooting incidents and 762 murders, according to historical data from the Chicago Police Department; a total that averages to more than two murders and nearly 10 shootings every day.
The isn't the first time the FBI has been willing to help fight crime in major cities. In 1992, the agency stepped in to put an end to the Rodney King riots in Los Angeles, which left 53 people dead including 35 from gunfire. The FBI also came to Boston's aid in 2013 when two pressure cooker bombs exploded at the finish line of the Boston Marathon, killing three and wounding 264 others. Within a week of the bureau getting involved with the investigation, a photo was released of the two Chechen brothers who led the attacks, followed by a successful manhunt that left one brother dead and the other in federal custody.
Sean Spicer, spokesman for the Trump transition team, told FOX Business that Trump is willing to listen to the FBI on stopping the gun violence in Chicago. "Obviously I think the President-elect would be willing to listen to anything that can be done to make sure that Americans are kept safe and if the FBI has ideas about how to do that – he would definitely be all ears to do that," Spicer said.
Indeed, for Donald Trump inner city violence was a key issue on the campaign trail and continues to be a talking point as he prepares to enter the White House. On Monday, Trump suggested through a tweet that he may ask for help from the FBI to cut down on the violence spreading through Chicago if Mayor Rahm Emanuel can't fix the problem on his own. "Chicago murder rate is record setting - 4,331 shooting victims with 762 murders in 2016. If Mayor can't do it he must ask for Federal help!" said Trump.
The tweet echoes similar comments he made in September for Chicago to enact the controversial stop-and-frisk law. During the September campaign event, Trump said, "I think Chicago needs stop-and-frisk. Now, people can criticize me for that or people can say whatever they want. But they asked me about Chicago and I think stop-and-frisk with good strong, you know, good strong law and order. But you have to do something. It can't continue the way it's going."
The controversial stop-and-frisk law was ruled unconstitutional in New York after Mayor Bill DeBlasio took office because of its overwhelming impact on minorities.
A former chief of staff under President Obama, Emanuel has struggled to curb the extensive violence that continues to impact his city. Beyond the grim statistics from 2016, the numbers aren't much better from only a year earlier. Chicago saw 2,426 shootings in 2015 and there were 485 homicides reported that year alone. Equally as alarming, the Windy City has reported a shooting every day from February 2015 to December 29, 2016.
Emanuel spokesman Adam Collins released a statement endorsing Trump's efforts to help Chicago: "As the President-elect knows from his conversation with the mayor, we agree the federal government has a strong role to play in public safety by funding summer jobs and prevention programming for at-risk youth, by holding the criminals who break our gun laws accountable for their crimes, by passing meaningful gun laws, and by building on the partnerships our police have with federal law enforcement," the statement said. "We are heartened he is taking this issue seriously and look forward to working with the new administration on these important efforts."
In a statement late Tuesday to FOX Business, FBI Chicago spokesman Garrett Croon said, "The FBI of Chicago works closely with our local, state, and federal partners to combat violent crime. FBI Chicago continually applies resources to this effort and encourages the public to telephone law enforcement if they have information relating to violence in their neighborhood."
The White House had no comment at the time of publication.