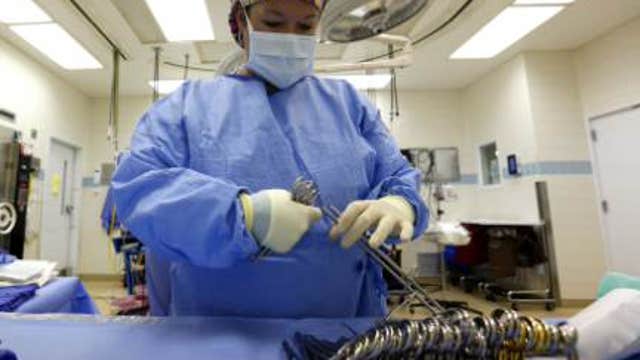 Continue Reading Below
Advertisement
But federal enforcement agents are ramping up oversight because the health-care law's tax subsidies are being given out on the honor system, much like the abused earned income tax credits (EITC) for low-income earners. EITC fraud rates in 2012 ranged from 20% to 25% of program costs, which run about $55.4 billion a year, according to data from the IRS Inspector General's Office. Fraud is generally caught after the fact, typically through audits.
The Congressional Budget Office projected that health reform's tax credits would cost $920 billion through 2023, according to its May 2013 report. That estimate is subject to change, however, since premium costs could either rise or fall, depending on how the costs of the insurance in the exchanges roll out. Using the same estimated fraud rates for the EITC program, fraud in health reform's tax credits could easily surpass $20 billion a year.
The problem is, the Administration submarined in the Federal Register around the Fourth of July weekend the announcement that federal and state governments won't be able to verify ahead of time whether or not applicants for tax subsidies actually qualify
The Washington Post
Specifically, the Centers for Medicare and Medicaid Services indicated that "for income verification, for the first year of operations, we are providing Exchanges with temporarily expanded discretion to accept an attestation of projected annual household income without further verification."
However, federal officials say the government will conduct audits of these tax credits to catch exchange applicants underreporting their income, and exchanges will have to conduct income matching with a federal database holding tax return and Social Security information.
The U.S. Department of Health and Human Services has noted the Administration's Affordable Care Act will provide $350 million over 10 years to support anti-fraud efforts. HHS says that, over the past four years, the Administration has recovered more than $14.9 billion in health-care fraud judgments, settlements and administrative impositions for existing government health programs.
The FBI estimates fraud in these programs range anywhere from $75 billion to $250 billion, based on 2009 data.