FBI chief calls unbreakable encryption 'urgent public safety issue'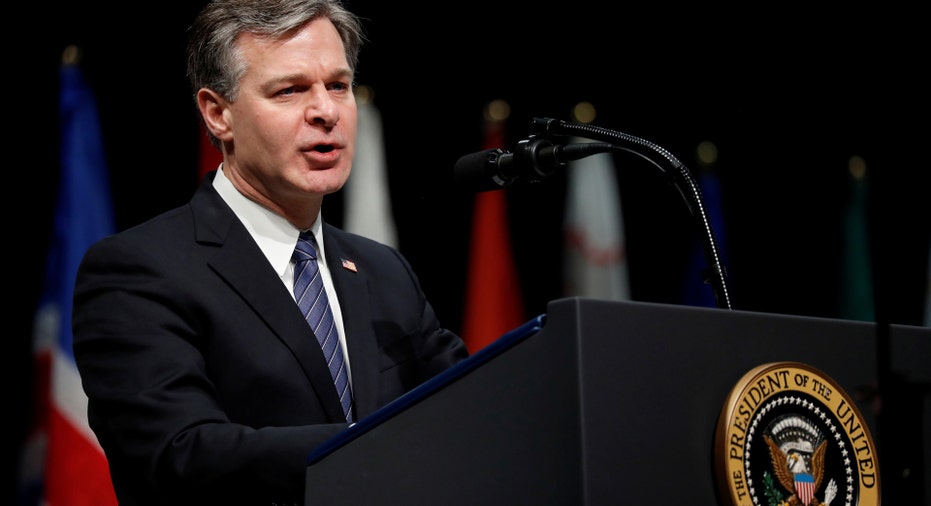 NEW YORK, Jan 9 (Reuters) - The inability of law enforcement authorities to access data from electronic devices due to powerful encryption is an "urgent public safety issue," FBI Director Christopher Wray said on Tuesday in remarks that sought to renew a contentious debate over privacy and security.
The FBI was unable to access data from nearly 7,800 devices in the fiscal year that ended Sept. 30 with technical tools despite possessing proper legal authority to pry them open, a growing figure that impacts every area of the agency's work, Wray said during a speech at a cyber security conference in New York.
"This is an urgent public safety issue," Wray added, while saying that a solution is "not so clear cut."
Technology companies and many digital security experts have said that the FBI's attempts to require that devices allow investigators a way to access a criminal suspect's cellphone would harm internet security and empower malicious hackers.
The comments at the International Conference on Cyber Security were among Wray's first extensive remarks about encryption, which the FBI and local law enforcement for years has said bedevils countless investigations. Wray took over as FBI chief in August.
(Reporting by Dustin Volz; Editing by Will Dunham)