Fannie Mae Taps $7.8B From Treasury, Losses Widen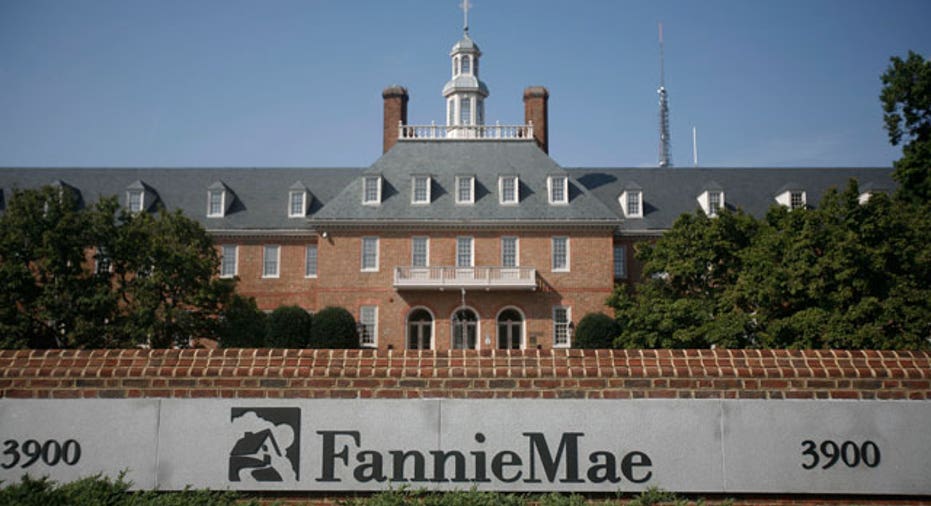 Fannie Mae <FNMA.OB>, the biggest source of money for U.S. home loans, on Tuesday said it needed a further $7.8 billion in federal aid to stay afloat as a shaky housing market widened its third-quarter loss to $5.1 billion.
Fannie Mae also attributed the deeper cash drain to losses on derivatives that are used to hedge the firm's exposure to swings in interest rates and expenses related to home loans made prior to the 2008 financial collapse. In the year-earlier quarter it had a loss of a $1.3 billion.
Fannie Mae, seized by the government in 2008, has drawn $112.6 billion in bailout funds from the Treasury Department since 2008 and has paid $17.2 billion to the government in the form of dividends.
``Fannie Mae is working to reduce losses on our legacy book and limit taxpayer exposure,'' Susan McFarland, the company's executive vice president and chief financial officer, said in a statement.
The government-owned company and its smaller rival Freddie Mac were taken over in the financial crisis as losses on subprime mortgages threatened insolvency. Given the crucial role the two play in U.S. housing finance, owning or guaranteeing about half of all mortgages, the government has pledged unlimited funds to keep the firms afloat through the end of 2012.
Fannie Mae said credit losses, which include expenses related to the foreclosed properties it holds on its books, increased in the third quarter to $4.5 billion from $3.9 billion in the second quarter.
Freddie Mac, the second-largest source of U.S. mortgage finance, said last week it lost $4.4 billion in the third quarter and needed to borrow an extra $6 billion from the federal government.
Fannie Mae has now reported losses in 16 of the last 17 quarters. It reported a profit of $73 million in the fourth quarter of last year, but that was largely attributed to a one-time payment from Bank of America.
Fannie Mae and Freddie Mac were created by Congress to encourage homeownership by making it easier for people to get loans by buying mortgages from lenders and repackaging them as securities for investors, with a guarantee.
The two firms, along with the Federal Housing Administration, now back about nine out of ten new home loans.