Falling Energy Costs Weigh on Producer Prices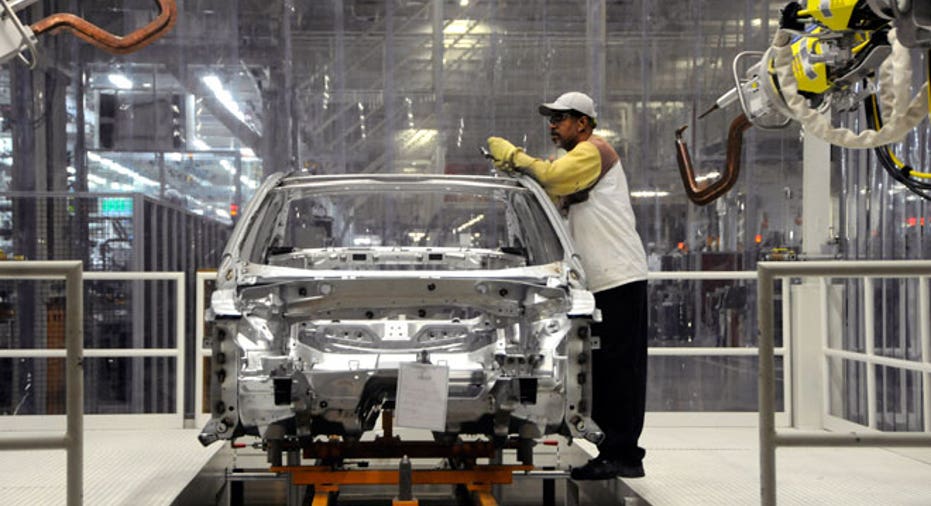 U.S. producer prices posted a record decline in January, weighed down by plunging energy costs, pointing to very benign inflation pressures in the near term.
The Labor Department said on Wednesday its producer price index for final demand dropped 0.8 percent, the biggest drop since the revamped series started in November 2009, after falling 0.2 percent in December.
It was the third straight month of decline in the PPI.
In the 12 months through January, producer prices were unchanged, the weakest year-on-year reading since records started in November 2010, after rising 1.1 percent in December.
Economists polled by Reuters had forecast the PPI declining 0.4 percent last month and gaining 0.3 percent from a year ago.
Lower energy prices, against the backdrop of softer global demand and increased shale production in the United States, and a strengthening dollar are dampening domestic inflation prices.
The Federal Reserve, which has a 2 percent inflation target, views the tame price environment as transitory. With labor market conditions rapidly tightening, most economists expect the U.S. central bank to start raising interest rates in June.
The Fed has kept its short-term interest rate near zero since December 2008.
Wholesale energy prices tumbled a record 10.3 percent in January after sliding 6.2 percent in December. It was the seventh straight month of declines. Food prices fell 1.1 percent after falling 0.1 percent the prior month.
The volatile trade services component, which mostly reflects profit margins, rose 0.5 percent following a similar gain in December.
A key measure of underlying producer price pressures, which excludes food, energy and trade services, fell a record 0.3 percent after edging up 0.1 percent in December.
That suggests that some the energy weakness is spilling over to underlying inflation. This measure had risen 0.9 percent in the 12 months through December. (Reporting by Lucia Mutikani; Editing by Andrea Ricci)