Factory Data Clouds Economic Outlook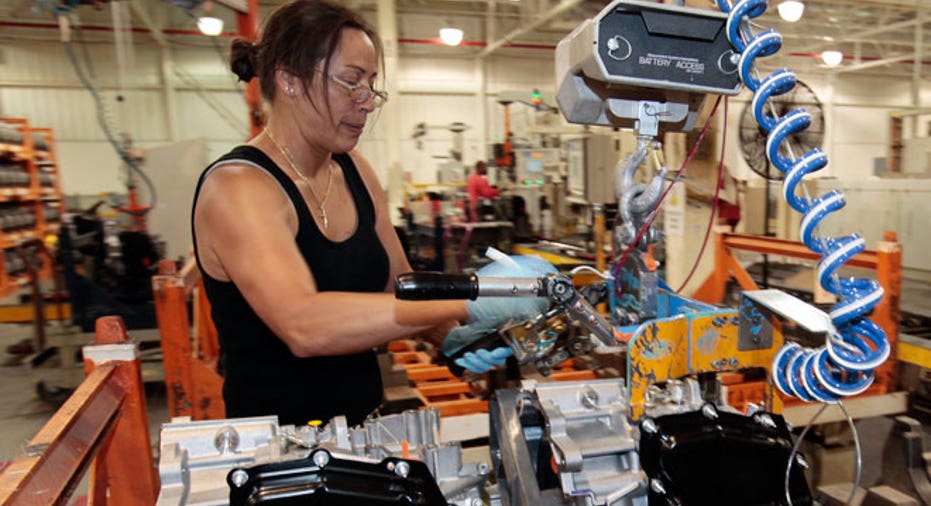 New orders for long-lasting manufactured goods fell in January by the most in three years as demand slumped across the board, suggesting the economy started the year on weaker footing than expected.
Other data on Tuesday cast doubt on the strength of an incipient housing market recovery as a separate report showed home prices falling sharply in December.
Durable goods orders dropped 4 percent, the biggest decline since January 2009 when the country was still mired in a deep recession, according to Commerce Department data.
"It is not a great start to January," said David Watt, a currency strategist at RBC Capital in Toronto.
Data on durable goods can be volatile, and January's weakness followed strong gains in December and November. Economists also suggested one-time factors - like the expiration of tax breaks at the end of 2011 for some investments - mean the index could bounce back in February.
Still, analysts had forecast orders falling just 1.0%, and some on Wall Street slightly lowered their expectations for growth during the first quarter.
Durable goods, which range from televisions and toasters to big-ticket items like aircraft, are meant to last three years and more.
A slew of economic data had recently allayed fears economic growth could slow sharply early in the year. Other gauges for manufacturing have been more solid, for example, and the unemployment rate sank to a three-year low last month.
These stronger economic signals helped push consumer confidence in February to its highest level in a year, a separate report from the private sector Conference Board showed on Tuesday.
Despite the pick up in confidence, the weak orders data added to concerns about the many threats faced by the U.S. economic recovery. Some economists said the report pointed to softer foreign demand for expensive U.S.-made goods.
The euro zone is likely facing recession, while rising gasoline prices also could sting U.S. consumers. In a sign of Europe's ongoing struggle to tackle its crisis, Germany's high court issued a ruling on Tuesday that raised a hurdle to swift action in financial rescues.
Falling home prices are also holding back a stronger recovery. The S&P/Case Shiller index of home prices in 20 metropolitan areas was down 0.5 percent in December from November and a hefty 4.0% from a year earlier.
Analysts said the drop, which came despite recently upbeat signs for home building and sales, likely reflected downward pressure from an ongoing wave of foreclosures.
"It is really a tough market for these prices to make any progress," said Sean Incremona, and economist at 4Cast Ltd in New York.