Exclusive: Obama to Announce Framework Trade Deal in Visit to Brazil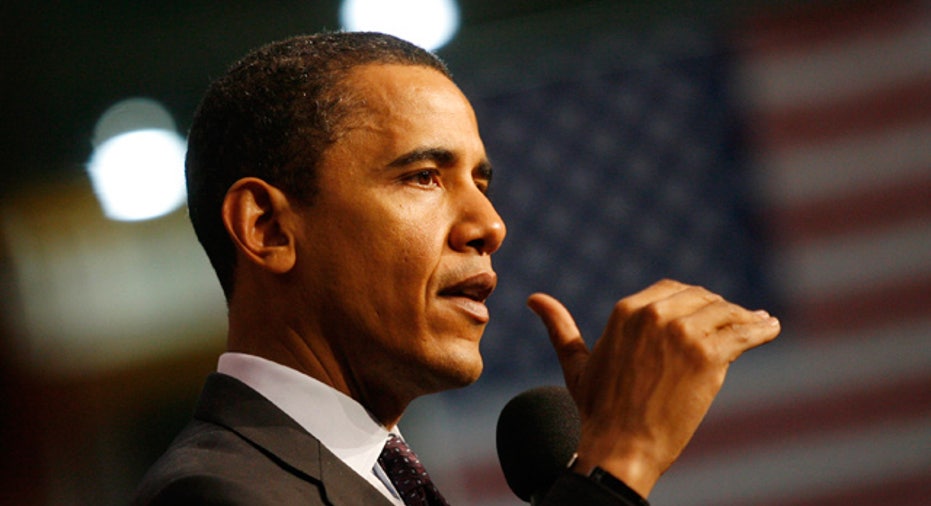 President Obama hopes to lay the groundwork for more trade with Brazil when he visits there this weekend, with announcements of a framework for negotiating future trade deals and a new round of U.S.-backed financing for American companies bidding on Brazilian projects, foreign trade sources said Thursday.
Still, because of long-standing disagreements between the two countries on trade and foreign relations, the announcements in one of the world's fastest growing economies will likely be incremental and will only marginally advance the president's goal of doubling overall U.S. exports in the next five years to create more jobs, sources said.
"There's nothing teed up…that would have a practical effect of opening markets right away," said Meredith Broadbent, an assistant U.S. trade representative in the President George W. Bush's administration and now a senior advisor at the Center for Strategic and International Studies in Washington, D.C.
Trade experts said stronger economic ties between the U.S. and Brazil are constrained in part by their continuing disputes over agriculture subsidies and tariffs, slow U.S. movement on approving three existing free trade agreements awaiting Congressional approval, and a new president in Brazil who took office less than three months ago. A sweeping U.S.-Brazilian free trade agreement is a distant aspiration.
"Brazil has extraordinary economic upside for the U.S., but thus far, they've been a little hesitant to engage us on a free trade agreement," Ron Kirk, President Obama's U.S. trade representative, told FOX Business in a recent interview. "We have talked with them about a number of other frameworks to guide our trade in the interim, and we look forward to continuing that when the president visits."
The Administration's primary objective for the trip appears to be a "trade and investment framework agreement" or TIFA—an outline for moving forward with trade talks in the future. Energy and infrastructure projects is another.
Sources said the president will likely announce new financing arrangements through the U.S. Export-Import Bank for American companies pursuing billions of dollars of infrastructure contracts in Brazil, especially projects stemming from Brazil's hosting of the World Cup and Olympics during the next five years. This initiative does not require Brazilian support or approval, however.
The Administration and the bank have previously moved on energy financing. In 2009, the bank announced up to $2 billion in financing for U.S. companies bidding on oil drilling and related contracts with Petrobras, Brazil's state-owned oil company, which discovered vast new oil reserves off the country's coast in 2008. So far, companies have tapped about $300 million of that amount.
"Their recent discoveries of reserves are about twice the reserves of the United States and we have a natural, potential strategic partnership with them in that area," Mike Froman, the president's deputy national security advisor for international economic affairs, said in a briefing Tuesday. "(And) as the host of the World Cup in 2014 and the Olympics in 2016, Brazil is expected to invest over $200 billion in additional infrastructure."
The president leaves for Brazil late Friday as part of a five-day visit to South America – his first there – that will also take him to Chile and El Salvador. Expanding trade with Chile is not as big a priority for the trip, as the U.S. and Chile signed a free trade agreement in 2003 that has tripled their trade to about $13 billion annually; El Salvador, with total GDP of $22 billion, does not offer major import-export opportunities.
In Brazil, the president is expected to discuss a number of tense topics with Brazilian President Dilma Rousseff, who took office Jan. 1 and is country's first female chief executive. She succeeded the internationally popular Luiz Inacio Lula da Silva – "President Lula" – who resisted America's superpower status to the pleasure of other countries, emerging and develloping. But while she was Lula's energy minister and chief of staff, she has expressed support for stronger ties with the U.S.
The Obama-Roussell agenda includes:
--U.S. cotton subsidies and ethanol tariffs that have frustrated Brazilian exporters.
--global currency rates, including the lower value of the dollar compared to Brazil's currency, which makes U.S. products more competitive in world markets.
--international goals for reducing greenhouse gases, which the U.S. has pushed hard but which Brazil has resisted as a potential impediment to its growth.
--Brazil's close relationship with Iran.
--and America's $11 billion trade surplus with Brazil, one of the few the U.S. can crow about.The trade surplus in particular gnaws at Brazilians, who feel it has been unfairly earned through U.S. trade barriers and the low dollar. Last year, the U.S. imported about $24 billion in goods from Brazil but exported $35 billion in products to Brazil.
"Of course, we want to have more trade (with the U.S.), but we want to have a balanced trade," Brazil's ambassador to the U.S., Mauro Vieira, said at a recent briefing.
Over the last 25 years, the U.S. has usually run a trade deficit with Brazil, most recently from 2002 to 2007.
The president has previously visited China and India, two other large, fast-growing developing countries; the trip to Brazil is a logical extension of the his pursuit of trade deals. Brazil's economy, the seventh-largest in the world, grew 7.5% last year, to about $2 trillion; Brazil offers U.S. companies 193 million consumers, more of whom are moving into the middle class.
Overshadowing the talks is China, which has been aggressively courting Brazil and other South American countries to expand trade; in fact, China has overtaken the U.S. as the top trading partner of Brazil and Chile.
In Brazil's capital, Brasilia, on Saturday, the president will meet with Rousseff, then hold a press conference with her before heading to meetings with American and Brazilian business executives.
he next day, he will be the "Tourist-in-Chief" in Rio de Janeiro, where he will visit local landmarks with his family before making a speech to the Brazilian people. He departs for Chile on Monday.