EU unveils measures to tackle lone-wolf, low-tech attacks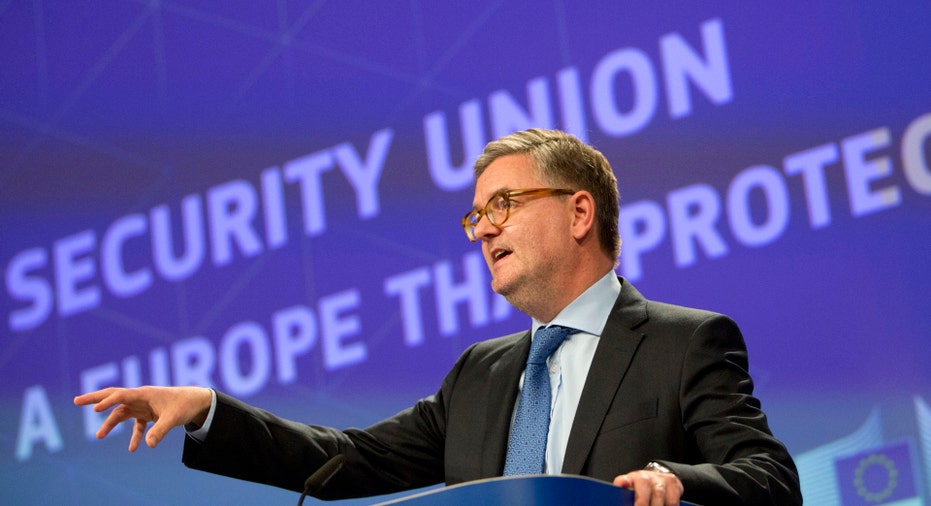 BRUSSELS (AP) — The European Union is unveiling new measures to help counter lone-wolf attacks following a spate of killings in major cities by extremists driving vehicles into crowds of people.
The measures announced Wednesday aim to better protect major gatherings like concerts or sports events. They include additional funding and steps to improve cooperation between police and private security at malls or concerts by holding joint training and exercises.
EU Security Commissioner Julian King said that "terrorists don't stand still. They change and adapt their methods. We need to be ready to adapt our response."
The EU Commission, which ensures compliance with EU laws, wants to help police defeat phone or computer encryption in terror investigations. It also wants to make it harder for extremists to obtain bomb-making ingredients.