EU takes action against UK, Germany over VW emissions scandal - sources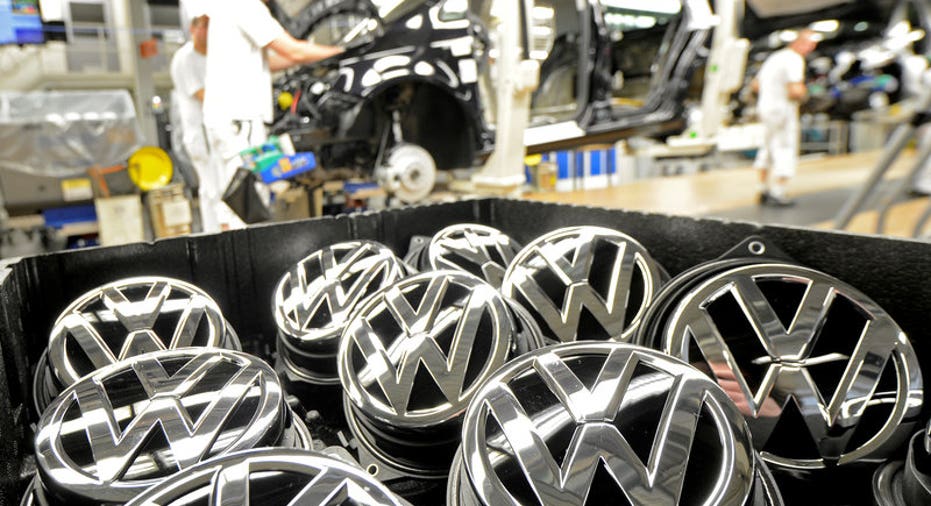 The European Union will take action on Thursday against seven nations including Germany and Britain for failing to police car emissions rules, EU sources said, after the Volkswagen cheating scandal showed suspicious behavior in the industry.
Amid frustration in Brussels over nations' responses to diesel vehicles flouting pollution limits, the European Commission is resorting to the strongest legal action it can take against members of the 28-nation bloc - potentially ending in court.
Nitrogen Oxide (NOx) pollution from diesel engines, which power half of all cars in Europe, lead to respiratory illness and the premature death of 72,000 people per year, European Environmental Agency data shows.
A year after U.S. authorities caught VW using software to cheat emissions test, EU officials say many nations wooed by the industry's importance - it employs some 12 million people in the bloc - have shielded carmakers from the kind of sanctions some face in the United States.
According to EU sources familiar with the matter, the EU executive has found fault with countries for failing to set fines to deter sharp practice on emissions, penalize carmakers for breaching the law or cooperate with its demands for information.
Germany and Britain face cases linked to their testing and approval of new VW models, sources said.
"This is not the end; just the first wave of action," one EU source said.
A Commission spokeswoman declined to confirm the reports.
Thursday's notice is the first step in what is known as infringement procedures, allowing the European Union to take action against member states for failing to apply EU law.
Member states have two months to respond. If they fail to satisfy the Commission during a lengthy mediation, the EU can take the issue to European Courts.
Under current EU law, national regulators approve new cars and alone have the power to revoke those licenses or impose penalties - although they can be sold across the bloc.
So far, despite probes revealing the use of defeat devices in Germany, Italy, France and Britain, no country has penalized the cars it licensed in what critics see as a sign of collusion.
"All of them are still protecting their national interest," said Bas Eickhout, a Green member of the European Parliament. "There is increasing momentum but it is not enough."
Defeat devices that allow engines to emit more toxic tailpipe exhausts in road conditions that differ from laboratory tests have been illegal under EU law since 2007.
However, European carmakers say their use of such devices complies with an exemption allowing them where needed to protect the engine. Some national watchdogs, in turn, have argued vagueness in EU law allows for the loophole.
Europe's Industry Commissioner Elzbieta Bienkowska has repeatedly insisted that EU law is clear on banning their use and called on member states to respect the spirit of the law.
Thursday's cases are a sign that the Commission, under pressure from the business-sceptical European Parliament and shaken by the rise of eurosceptic populists, is determined to show it can protect consumers.
But it faces a tough fight. A proposal by EU regulators for a shake-up of rules on how new vehicles are approved has been watered down by member states, documents seen by Reuters show.
(Writing by Alissa de Carbonnel; Editing by Adrian Croft)