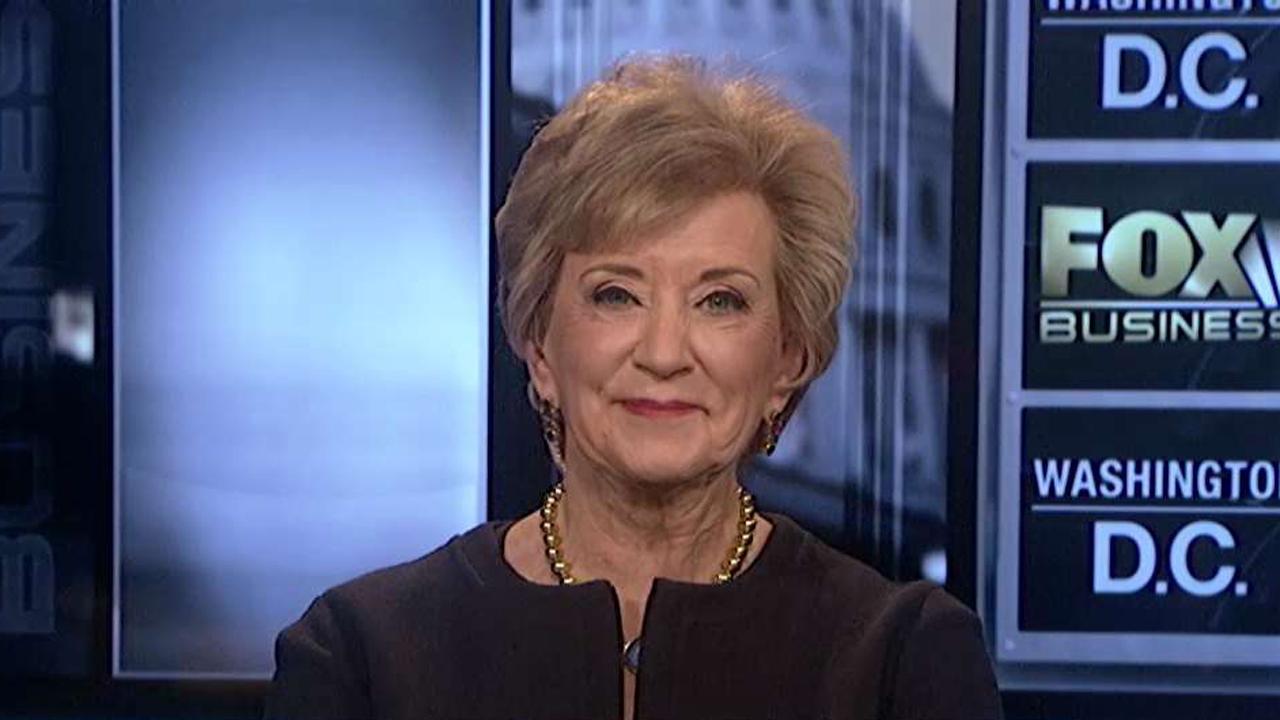 Linda McMahon, administrator of the U.S. Small Business Administration, on Monday said the bullish market is pushing entrepreneurs to take more risks.
"Year-over-year, we're seeing about a 13% increase in our 7A loans, which are our flagship loans and just a little below that about a 12% increase in our 504 lending. We're on fire going into this New Year. I think it's the optimism that is in the marketplace relative to a tax reform, tax cuts, regulatory reform. All of these things are having such a positive impact," she told FOX Business' Charles Payne on "Making Money with Charles Payne."
According to the SBA, small businesses make up approximately 99% of the U.S. economy.
McMahon explained what entrepreneurs have to consider before taking the risk of starting a new business.
"They feel there is an opportunity for them now. It's worth taking the risk. Entrepreneurs are always balancing that risk factor against the downside, and you find more entrepreneurs now that are willing to take that risk. And risk means often seizing an opportunity, and they are realizing that they can't let the opportunity pass them by. I think you'll see much more of that going forward," she said.
Last week marked 25 years since the SBA launched its microloan program, which has helped small businesses by providing loans and grants.
"The micro lending that SBA is doing, our microloans under $50,000 primarily is where we've seen the greatest number of those loans and it's just increasing, really going through the roof in terms of giving that seed capital to those small businesses to start," she said.
More from FOXBusiness.com
McMahon also discussed how the SBA has helped veterans get back into the workplace.
"Our boots to business program that we have through our veterans outreach is just that, it's to help our returning veterans who want to make that transition from the military into the business world. We offer programs for them and for their spouses to understand what is necessary, but also how to look at the skills that they have and how they transfer to businesses today, not only if they want to be employees but also if they want to start their own businesses," she said.