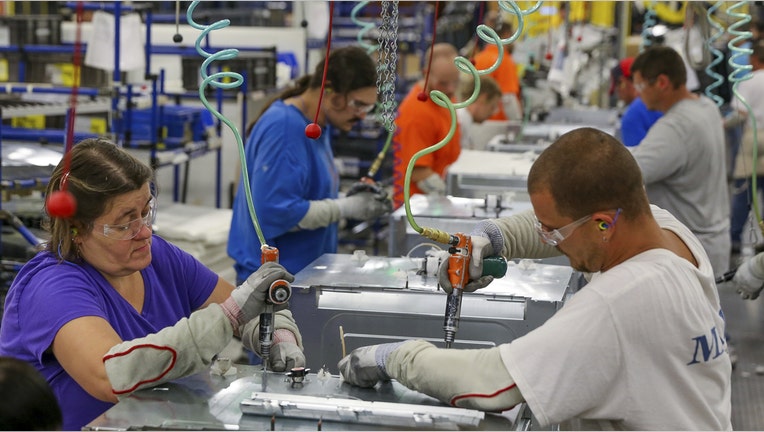 Business conditions in the state of New York remained weak in October, declining for a third straight month after unexpectedly tumbling in August, according to the Federal Reserve Bank of New York.
The Empire State's business conditions index came in at -11.4 this month, up from -14.7 in September and -14.9 in August. Though it improved, the index is still firmly in contractionary territory and again fell far short of the bounce economists expected.
The October decline marked the fifth in seven months, and it represented the first three-month streak of readings below -10 since the financial crisis.
Economists surveyed by The Wall Street Journal expected the gauge to improve to -8.0. A reading above zero reflects expansion; a reading below that level denotes contraction.
Subindexes painted a bleak picture of the region's manufacturing sector. Nearly all deteriorated at a faster pace than in September, paced by a six- point drop in both new orders and shipments, to -18.91 and -13.61, respectively.
Labor-market indicators pointed to a continued decline in employment levels and hours worked, the report said, with the index measuring the number of employees slipping to -8.49 from -6.19 in September.
Meanwhile, producers' pricing power further diminished. Selling prices dropped at the fastest pace since 2009, while prices paid fell to just above the zero mark.
Despite the weakness, New York area manufacturers' optimism about future conditions held up. The index measuring the six-month outlook was little changed at 23.36, and the gauge of future capital spending plans inched up slightly to 12.26.
The New York Fed survey is the first monthly factory report released by regional Fed banks. Economists use the Fed surveys to forecast the health of the national industrial sector as captured in the monthly manufacturing report released by the Institute for Supply Management. The Philadelphia Fed is scheduled to release its own regional survey later Thursday.