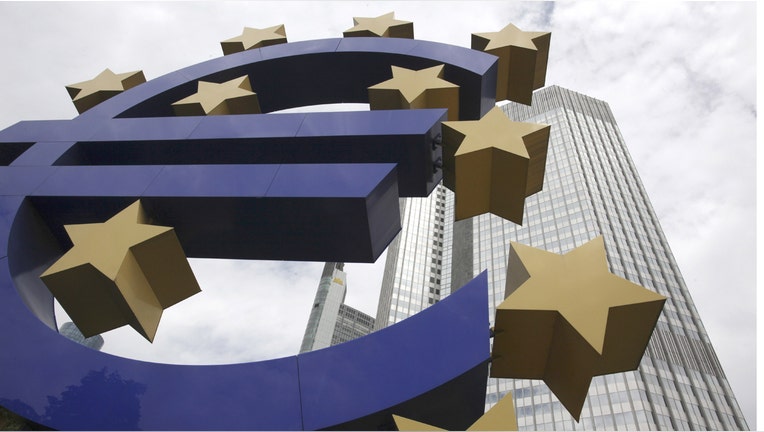 Risks to Europe's inflation and growth outlook have increased due to the emerging market slowdown but the European Central Bank needs more time before deciding on further stimulus, ECB President Mario Draghi said on Wednesday.
Draghi said price growth will take longer than previously expected to rise back to the ECB's near 2 percent target and that the euro zone's central bank is ready to beef up its 1 trillion euro plus asset buying program if needed.
But it needs more evidence to conclude whether China's slowdown, the euro's rise and falling oil prices will divert inflation from its projected path.
Draghi's relatively hawkish comments confounded some market expectations that the ECB was close to expanding its asset buys and sent the euro slightly stronger.
"The asset purchase program has sufficient in-built flexibility," Draghi told the European Parliament's Committee on Economic and Monetary Affairs. "We will adjust its size, composition and duration as appropriate, if more monetary policy impulse should become necessary."
He said more time was needed to determine whether the slowdown in emerging markets is likely to be temporary or permanent and to assess the driving forces behind tumbling commodities prices and recent turbulence in financial markets.
The ECB targets inflation of just under 2 percent but the bank has said inflation could turn negative in the next few months before recovering later in the year.
CHINA WORRIES
Draghi's comments come after the U.S. Federal Reserve left interest rates on hold last week on concerns about China, though it left open the door to a hike later in the year, particularly as the U.S. economy approaches full employment.
China's economic slowdown was also one of Draghi's main concerns on Wednesday and he said emerging market challenges would stay for "some time."
PMI data on Wednesday showed activity in China's factory sector unexpectedly shrank to a 6-1/2 year low in September, the latest in a string of weak data for the world's second-largest economy. [ID: nL4N11R3E2]
China's slowdown has depressed global commodity prices, a particular worry for the ECB as inflation, now at a barely visible 0.1 percent could miss the bank's target for years to come, possibly forcing it to expand its asset purchases.
Although economic data, particularly September PMI data showed that European economies remained relatively resilient to the turbulence, Draghi warned that growth in the second half would be "slightly" slower than in the first half.
Greece, for years the Achilles heel of the euro zone, has made considerable progress in recent months and Draghi said that if Athens sticks to its bailout program, space could open up for debt relief.
(Reporting by Francesco Guarascio, Balazs Koranyi and Francesco Canepa; Editing by Catherine Evans)