Durable Goods Orders Unexpectedly Fall in May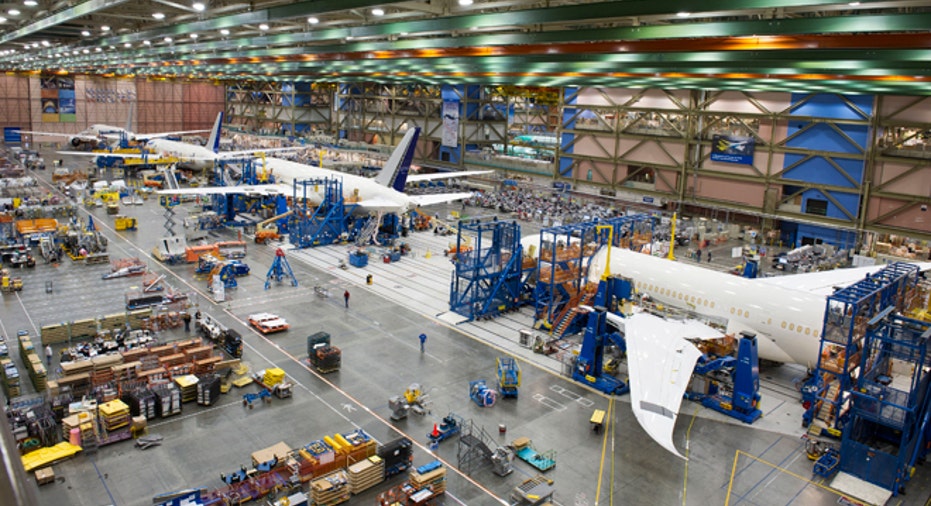 Orders for long-lasting U.S. manufactured goods unexpectedly fell in May, suggesting an anticipated rebound in growth this quarter could fall short of expectations, even as a measure of business capital spending plans rose.
The Commerce Department said on Wednesday durable goods orders declined 1.0 percent as demand for transportation, machinery, computers and electronic products, electrical equipment, appliances and components, and defense capital goods fell.
Orders for durable goods, items ranging from toasters to aircraft that are meant to last three years or more, increased by a revised 0.8 percent in April, when they were boosted by defense equipment.
Economists polled by Reuters had forecast orders being flat last month after April's previously reported 0.6 percent gain.
Non-defense capital goods orders excluding aircraft, a closely watched proxy for business spending plans, increased 0.7 percent after declining by a revised 1.1 percent in April.
Economists had expected orders for these so-called core capital goods to increase 0.5 percent after April's previously reported 1.2 percent fall.
The increase in core capital goods points to some pick-up in business spending, which should support second-quarter growth.
While the economy has rebounded from its winter-induced slump in the first quarter, data such as retail sales and housing starts suggest growth could fall short of expectations. Growth forecasts range as high as a 3.6 percent annual pace. The economy shrunk at a 2.9 percent rate in the first quarter.
Core capital goods shipments rose 0.4 percent last month. Shipments of core capital goods are used to calculate equipment spending in the government's GDP measurement. They had declined 0.4 percent in April.
Last month, orders for transportation equipment fell 3.0 percent as bookings for civilian aircraft fell 4.0 percent. Automobile orders increased 2.1 percent. Orders excluding transportation slipped 0.1 percent after rising 0.4 percent the prior month.