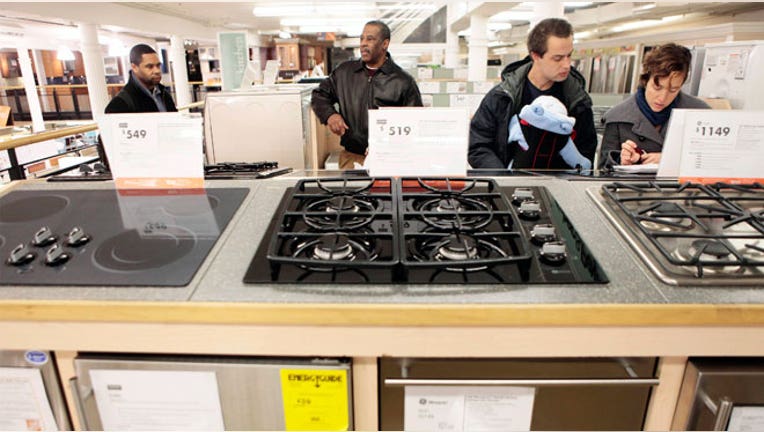 Demand for big-ticket manufactured goods sank last month, a sign U.S. companies are still cautious about spending amid weak global demand.
Orders for durable goods--products such as lawn mowers and washing machines designed to last at least three years--declined a seasonally adjusted 1.4% in February from a month earlier, the Commerce Department said Wednesday. Excluding the volatile transportation sector, orders fell 0.4%, the fifth consecutive monthly decline.
Economists surveyed by The Wall Street Journal had expected overall orders to rise 0.2%.
Most of last month's decline was due to a drop in transportation orders, particularly defense and civilian aircraft. But demand fell across many other industries.
Figures for durable goods are volatile and subject to large revisions, but the broader trend suggests softening demand. So far this year, overall orders have decreased 0.5% compared to the same period a year earlier.
Orders for January were weaker than previously thought. Orders rose 2% instead of the initially reported 2.8%, and orders outside of transportation that month fell instead of slightly increasing as initially reported.
Meanwhile, a key measure of business investment continued to fall last month. The measure--orders for nondefense capital goods excluding aircraft--dropped 1.4% from January. That marked the sixth straight monthly decline, indicating businesses are hunkering down.
Weak business investment contributed to the economy's modest 2.2% annualized growth in the fourth quarter. Nonresidential fixed investment rose at a 4.8% annual rate in October through December, down from the third quarter's 8.9% pace.
Overall durable orders for February were weighed down by falling demand for aircraft, a category that tends to swing wildly from month to month, obscuring broader demand in the economy. However, many other industries saw declines, including machinery, computer products and motor vehicles.
Other reports point to weaker growth for the factory sector this year, as weak global demand and a strengthening dollar weigh on U.S. manufacturers. A key purchasing manager's index fell to 52.9 in February from 53.5 in January, due in part to disruptions stemming from a West Coast ports slowdown, according to the Institute for Supply Management.
U.S. industrial production rose modestly in February, with manufacturing output up a slight 0.2%, the Federal Reserve said earlier this month.