Durable Goods Orders Post Biggest Decline in 3 Years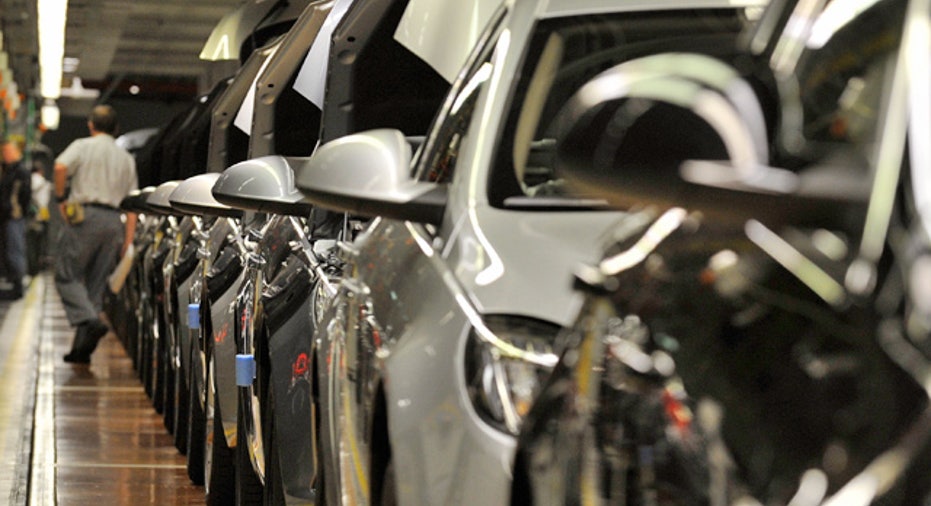 Demand for long-lasting U.S. manufactured goods dropped by the most in three years in March and a gauge of business spending plans fell, suggesting factory activity lost momentum as the first quarter ended.
Durable goods orders tumbled 4.2 percent, the largest decline since January 2009, the Commerce Department said on Wednesday after a downwardly revised 1.9 percent increase in February.
Economists had forecast orders for durable goods, which range from toasters to aircraft, falling 1.7 percent after a previously reported 2.4 percent rise in February.
Orders were dragged down by a 12.5 percent plunge in bookings for transportation equipment - the most since November 2010.
Excluding transportation, orders fell 1.1 percent after a 1.9 percent rise in February. Economists had forecast this category rising 0.5 percent.
The report added to signs that manufacturing exited the first quarter with less momentum. Data last week showed industrial production was flat in March for a second straight month, while some gauges of regional factory activity weakened in April.
Manufacturing has been one of the main sources of economic growth, but is slowing as euro zone economies slide into recession and China cools.
The plunge in orders for transportation equipment reflected a 47.6 percent drop in bookings for civilian aircraft. Boeing received only 53 orders for aircraft, according to the plane maker's website, down from 237 in February.
Orders for motor vehicles barely rose last month.
Adding to the report's weak tenor, non-defense capital goods orders excluding aircraft, a closely watched proxy for business spending plans, fell 0.8 percent after an upwardly revised 2.8 percent rise the prior month.
Economists had expected this category to rise 0.9 percent after a previously reported 1.7 percent increase.
But shipments of non-defense capital goods orders excluding aircraft, which go into the calculation of gross domestic product, rose 2.6 percent after increasing 1.4 percent in February.
This suggests that growth in business investment in capital goods increased in the first quarter, but probably not as much as in previous periods.