Dudley to retire early as Fed overhaul gains steam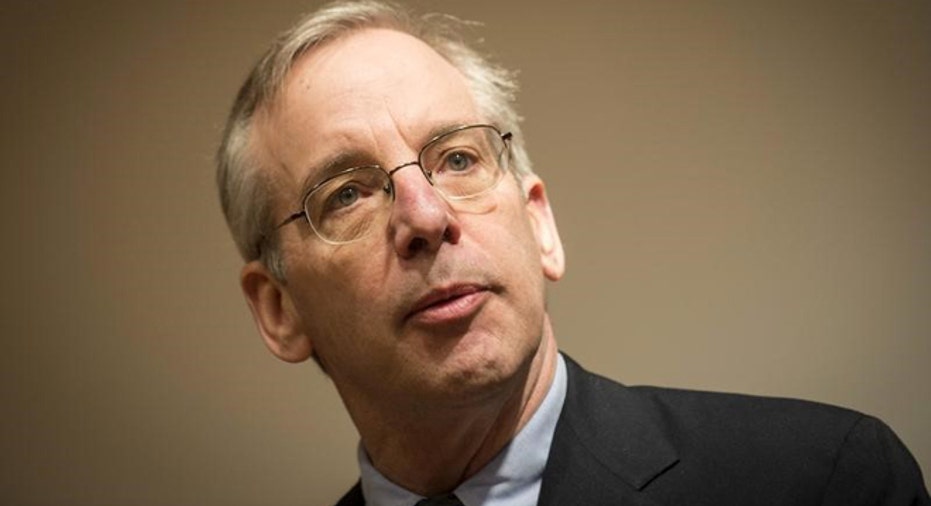 NEW YORK, Nov 5 (Reuters) - One of the Federal Reserve's most influential policymakers, New York Fed President William Dudley, is preparing to retire earlier than planned, further setting the stage for a fresh slate of U.S. central bankers next year.
According to two sources familiar with the plans, directors at the New York Fed have struck a committee to seek a successor to Dudley, who would leave some time next year, before his term expires in January 2019.
He could announce his retirement as soon as this week and step down as early as spring 2018 once a replacement is named, according to CNBC, which first reported the news on Sunday.
A spokeswoman for the New York Fed declined to comment. The chair of the New York Fed's board, Sara Horowitz of the Freelancers Union, who could lead the search for a successor, did not immediately respond to an email.
Dudley, a former partner at Goldman Sachs Group Inc, ran the New York Fed's markets group during the depths of the financial crisis in late 2008 before taking the helm there in January 2009 for a 10-year term. He has since steered a cautious and dovish path as vice chair of the Fed's policy-setting committee, and as a close ally of Fed Chair Janet Yellen and her predecessor Ben Bernanke.
Dudley's departure next year would likely come after U.S. President Donald Trump's nominee for chair, Fed Governor Jerome Powell, succeeds Yellen in February. Trump has three other seats to fill on the Fed's powerful Board of Governors, and a fourth if Yellen departs when her term as chair ends, giving the White House an unusually wide window to reshape the central bank.
Unlike governors, presidents of the Fed's 12 district banks are chosen by local boards, though they are approved by the Fed Board in Washington.
Dudley, as head of the New York headquarters, oversaw the Fed's accumulation of some $3.5 trillion in bonds in response to the crisis, as well as its decision to start shedding assets last month. His policy recommendations have proven cognizant of how financial markets were likely to react.
Trump's decision on Thursday not to reappoint Yellen to a second term broke with a decades-long Fed precedent.
(Reporting by Jonathan Spicer; Additional reporting by Howard Schneider in Washington; Editing by Lisa Shumaker)