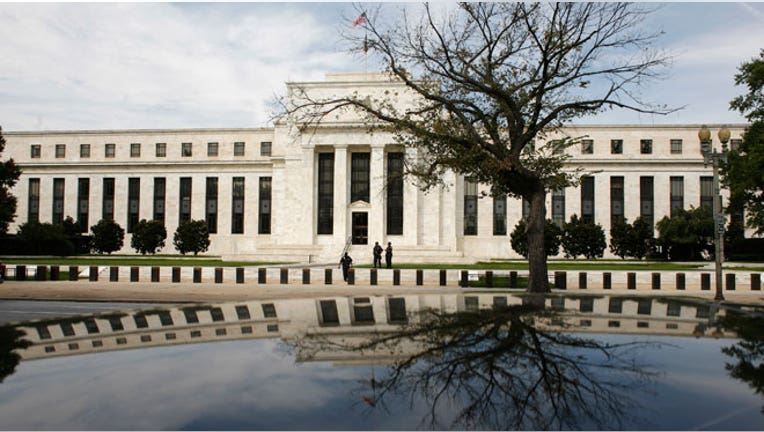 When interest rates eventually move higher it will represent a seismic shift in U.S. monetary policy away from years of stimulus initiated in the wake of the 2008 financial crisis and toward a return to normalcy.
But before that happens the Federal Reserve has to figure out how to rid itself of a four-word phrase -- "for a considerable period" -- that has come under intense scrutiny in recent months and lies at the center of a much broader debate raging within the central bank.
When Fed policy makers eliminate that phrase from the statement released following their semi-monthly meetings it will signal to the global securities markets that the U.S. central bank is closing in on a decision over the timing of a rate hike.
"They know by definition that they can't leave it that way forever," David Donabedian, chief investment officer at Atlantic Trust Private Wealth Management with $25.4 billion in assets under management, said.
Indeed, many economists believe the Fed is likely to eliminate the phrase from its statement at the conclusion of its next meeting in mid-December, which would seemingly keep in place the mid-2015 time-frame the Fed has long projected for raising rates.
Here's some context: the policy-setting Federal Open Markets Committee (FOMC) has included the phrase "for a considerable period" in its statement for months to describe how long rates will remain low after the Fed phased out its monthly bond purchasing program known as quantitative easing.
A 'Reassuring' Phrase
QE ended in October, leaving economists, market analysts and investors wondering exactly how long is "a considerable period." Six months? Nine months? A year?
The intentionally vague phrase was clearly intended to reassure markets that the Fed was not adhering to any predetermined timetable for raising rates, that instead the FOMC would remain flexible as it considers an array of economic data that will be used to determine the timing of a rate hike.
And that's precisely what the phrase has been, "reassuring." So much so that markets, which have thrived off Fed stimulus for years, are likely to react negatively when elimination of the phrase marks the beginning of a new course for Fed policy.
When rates go higher it will raise the cost of borrowing for everyone. Consumers will pay more to borrow money for a new car or a new home, and businesses will pay more to borrow for capital investment and expansions.
If consumers cut back on buying cars and homes because higher interest rates make it more expensive, the impact will be felt throughout the economy. Likewise, if businesses can't expand because borrowing is more expensive it will impact U.S. labor markets because those companies won't be adding new jobs. Both of those factors could put the brakes on the economic recovery, which has moved forward in fits and starts for much of the past five years.
Hence the apparent reluctance on the part of the FOMC to remove the phrase "for a considerable period" from its statement.
The status of the phrase -- whether to leave it in or take it out -- is at the center of a broader Fed debate over the long-term consequences of the unprecedented stimulus policies initiated over the past six years.
Inflation doves on the Fed, led by Fed Chair Janet Yellen and who so far represent a majority on the FOMC, believe in taking a cautious approach toward lifting stimulus so as to not disturb the economic recovery. This group has advocated keeping the phrase in the statement, for the time being at least.
Losing Credibility
FOMC inflation hawks such as Philadelphia Fed President Charles Plosser have recommended removing the phrase in order to brace markets for an eventual rate hike. This group believes keeping rates too low for too long could lead to dangerous asset bubbles and eventually runaway inflation.
Donabedian said leaving the phrase in following the FOMC's October meeting apparently represented "a compromise" among the quarreling Fed policy makers, who don't seem to have reached a consensus on what to tell markets if the phrase is removed.
"By leaving it in they avoid the issue of what to say instead," Donabedian said. "In the absence of a better idea it seems they decided to leave things as they are."
The issue confronting FOMC members, according to Donabedian, is that they eventually need to update their language to reflect the reality that QE has ended and that the clock is now ticking on "for a considerable period."
"At some point, the phrase 'for a considerable period' begins to lack credibility," he said, adding, "They're working on how to extract themselves from that clause already."
Donabedian predicted that the Fed is getting ready to "tweak" the language, probably by upgrading its view on the economy and downplaying deflationary fears that had arisen in recent months brought on by a global growth slowdown.
A more upbeat forecast by Fed economists would send markets the message that the central bank is "getting close to raising rates," he said, regardless of how they handle the "for a considerable period" debate.