Democrats Push for Warren to Lead Consumer Agency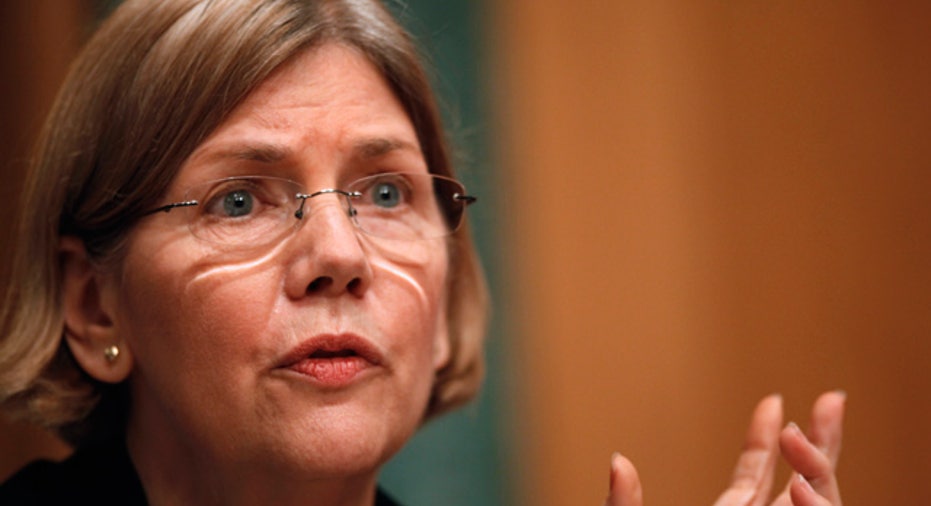 A large block of Democrats in the House of Representatives is urging President Obama to appoint Elizabeth Warren as head of the new consumer agency without Senate approval if Republicans threaten to obstruct her nomination.
Last month, Senate Republicans said they would block any nominee to head the new Consumer Financial Protection Bureau unless changes were made to the agency's structure, which Democrats argue will weaken the new watchdog.
"They would rather hold your appointment hostage and obstruct the process than make sure consumers have a strong advocate on their side," reads a letter signed by 89 House Democrats sent to Obama on Thursday.
The head of the agency is subject to confirmation by the Senate, but the president can appoint someone to the job for a limited time if he does so while the Senate is in recess.
"If Republicans in the Senate indeed refuse to consider her, we request that you use your constitutional authority to make her a recess appointment," reads the letter, spearheaded by Democratic Representatives Carolyn Maloney, Brad Miller and Keith Ellison.
The lawmakers also received a petition supporting Warren with 250,000 signatures gathered by liberal groups Progressive Change Campaign Committee and CREDO Action, according to a release from the lawmakers.
Warren is credited with conceiving the idea for the agency, which will regulate products like credit cards and mortgages. she is currently setting up the agency in her capacity as an adviser to Obama and Treasury Secretary Timothy Geithner. The bureau opens its doors on July 21.
Warren, a Harvard law school professor, is a hero to liberals and consumer advocates but has drawn the ire of Republicans and many bankers for her outspoken criticism of the lending industry.
"This isn't just about Elizabeth Warren," Miller said. "Senate Republicans' threat to filibuster any nominee to head the CFPB is an abuse of their confirmation powers."
Republicans and the banking industry oppose the agency, arguing it will have too much power and could restrict credit and the type of financial products that can be offered.
Warren has been trying to quell these fears but has had limited success. House Republicans have held hearings highlighting their concerns about the bureau and have also taken aim at Warren's role in negotiations that state governments and some federal agencies are having with banks over mortgage servicing practices.
If Warren were appointed during a Senate recess, she could serve in the job only until the end of next year, rather than the five-year term specified in the Dodd-Frank financial oversight law.
Republicans can use procedural maneuvers to try to prevent a recess appointment by standing in the way of the Senate going on a break.
Senate Democrats decided to technically keep the Senate in session this week rather than break for a week after Republicans threatened to use such a ploy.