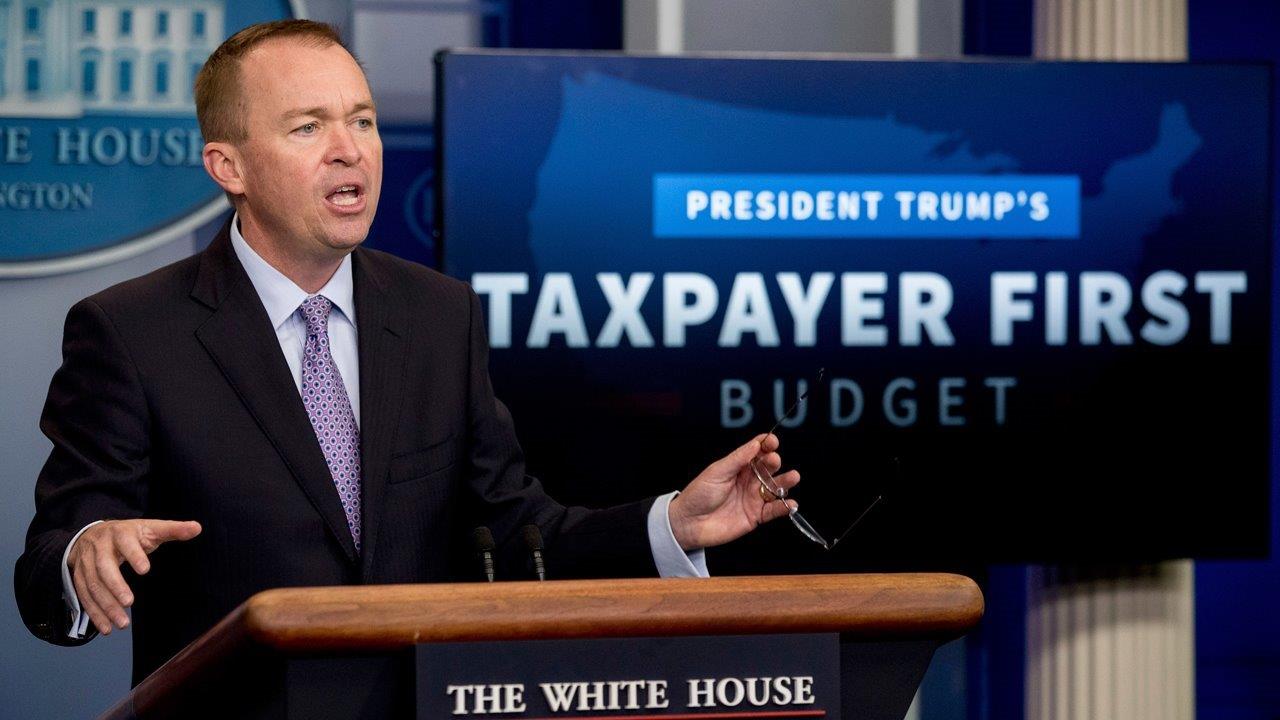 Mick Mulvaney, Office of Management and Budget Director, says the critics of Trump's budget plan are "disingenuous" and don't respect the American taxpayer.
"One of the messages is, if you're at home and you pay taxes the Democrats don't care about you.  They're completely dismissing you as part of this analysis," he said during an appearance on FOX Business Network's Mornings With Maria.
Mulvaney stressed Trump's budget plan, for the first time, will give equal attention to those receiving entitlements, such as foods stamps and Medicaid, as it will to those helping fund the programs.
"We take our taxpayers first, well, actually, we do something different, we look at both sides of the equation.  I think for too long the focus in Washington has been on the impact on the folks who receive benefits and no one has been paying attention to the folks who actually pay for the taxes" he said.
He also said critics of the budget are mis-characterizing projections that recalibrate certain programs.
"I am not making this up Maria, if we spend $100 on a program last year and $104 on that same program this year, they will call that a cut because the Congressional Budget Office says you're supposed to spend $106 this year."
More from FOXBusiness.com
The new budget, combined with Trump's other pro-business initiatives, will help the economy achieve a growth rate of 3%, according to Mulvaney, who also hinted that growth could be even higher.
"We looked at the effects, the potential impacts of our tax policy, of our trade policy, of our deregulatory policy, of repealing ObamaCare, which by the way, even the Congressional Budget Office says will have a positive impact on GDP growth and when you add those things up together we actually thought we could justify higher than 3%, but we settled on 3% because we thought it was a conservatively defensible number."